General engineering
How to find the direct line from increased service life to higher profits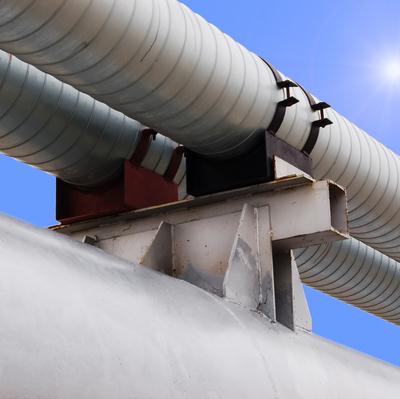 Heavy metal industries require machine tools of a special kind. To construct extremely large components, e.g., for oil pipelines, huge heavy-duty machines are needed. Precision, cost-effectiveness and reliability are the qualities that are expected by the industry.
The challenge: Increased running times, fewer repairs
To be able to compete, manufacturers need machine tools that allow the highest precision and reliability at maximum speed. At the same time their concern is to reduce production costs by increasing machine running times while requiring fewer repairs. A leading milling and turning machine constructor relied on SKF to find a solution that makes spindles in large heavy-duty machines run with the highest precision while extending service life.
The solution: Ceramic balls
Our engineers offered a solution involving the installation of SKF large-size super-precision bearings with ceramic balls to increase life time and speed. The ceramic balls are considerably lighter and harder than steel balls so they can provide a higher degree of rigidity and run considerably faster than all-steel bearings. The lower weight of the ceramic balls reduces the centrifugal forces, thus generating less heat. This means longer bearing and grease service life.

The benefits that the heavy-duty machine tool producer experienced by implementing the SKF solutions are:
20-25% higher speed

Lower friction and less heat

A 100% longer bearing service life
SKF super-precision bearing solutions
Universally matchable super-precision angular contact ball bearings with ceramic balls and reduced tolerances on boundary dimensions:
71910 ACDGB/HCV...

71914 ACDGA/HCV...

71936 ACDGA/P4A

Super-precision double row cylindrical roller bearings: