Gearbox lubrication systems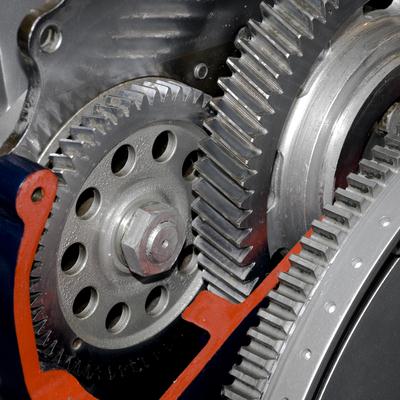 Heavily loaded bearings and gear boxes require special attention. The solution is a circulating oil lubrication system that controls the gear box temperature, separates dirt particles, air bubbles or foam and water from the oil. A pressurized oil system transports the lubricant to the individually adjustable flow meters.
These customer-specific solutions consist of compact units in a pump-cooler arrangement that supply the lubrication points with the right amount of tempered lubricating oil. Durable materials help ensure that even extreme ambient conditions have no negative effect on the system's functionality. Actual delivery rates can be monitored visually or electronically, and multiple warning levels are available for condition-based maintenance.
SKF CircOil circulating oil lubrication systems (SKF CircOil) are offered in a wide range of tailored and ready-to-use solutions for volumetric flows.
SKF CircOil can be used in explosive atmospheres, up to ATEX zone 1, or in compliance with relevant standards such as the American Petroleum Institute's (API) Standard 614.