Simplex Intermediate shaft bearings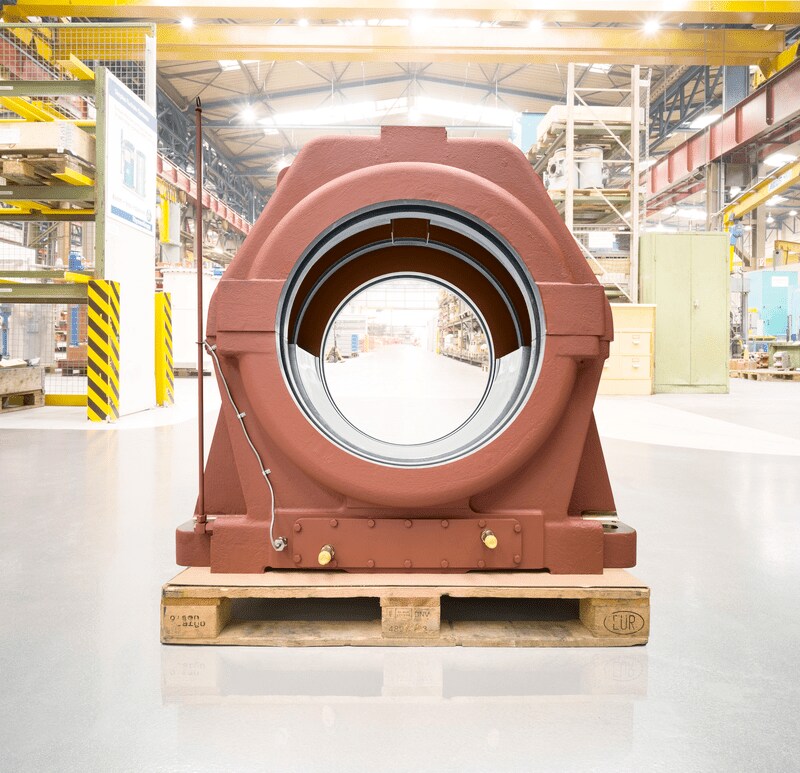 The operational efficiency of a machine or plant is determined by, above all, the bearing quality at all rotating components. This applies in particular to the line-shafting of ship propulsion plants. SKF Marine has developed the SIMPLEX bearings especially for this purpose as short, plain bearings.
Simplex bearings are characterized by a short shell length. Moreover, they can be precisely aligned to avoid edge loading. The running properties of the bearing metal have been optimized with a technically highly advanced bonding of bearing metal and shell. The vital lubrication of the bearing is safeguarded in the Simplex bearing at all times, even at low shaft speeds. Temperature sensing and monitoring systems are also supplied. Cooling systems are available for harsh operating conditions.