On-site machining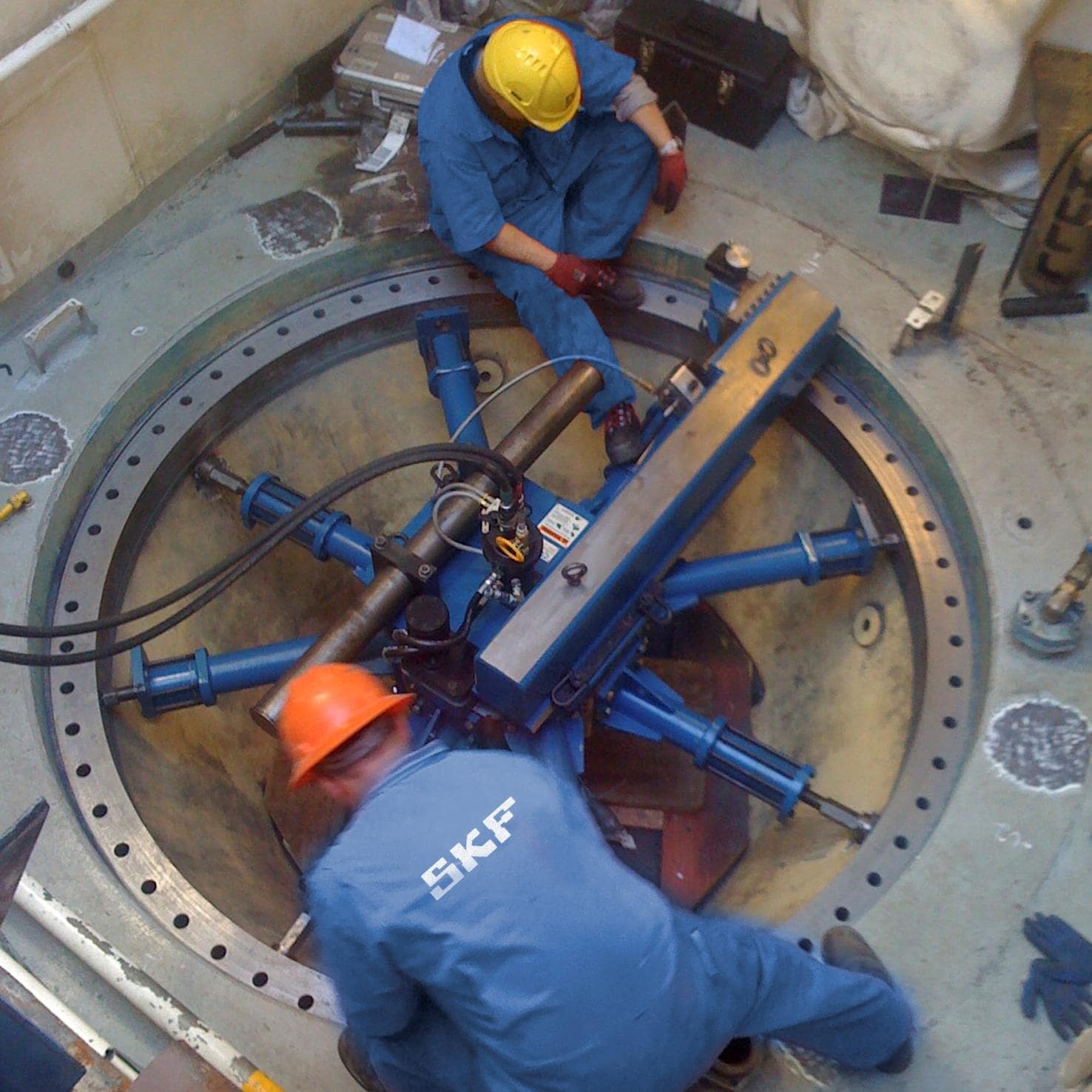 With alignment problems, on-site machining is often the best solution. Not only is it convenient, but it's often unavoidable with equipment that's too large or time-consuming to move.
SKF Marine has extensive experience with machining on new installations as well as performing challenging repairs around the globe.
Milling and grinding: SKF Marine performs on-site milling and grinding of any foundation, for new build and repair jobs, separately or in combination with alignment solutions.
Flange facing: SKF Marine has both the knowledge and the equipment to prepare or repair flange faces in order to optimize the quality of the seal.
Line boring: Beyond simply measuring line bore misalignment, SKF Marine can solve the problem by machining line bores of various installations.
Driling: SKF Marine can drill up to 100 mm (4 in.) for bolt holes and more.