Retractable fin stabilizer type Z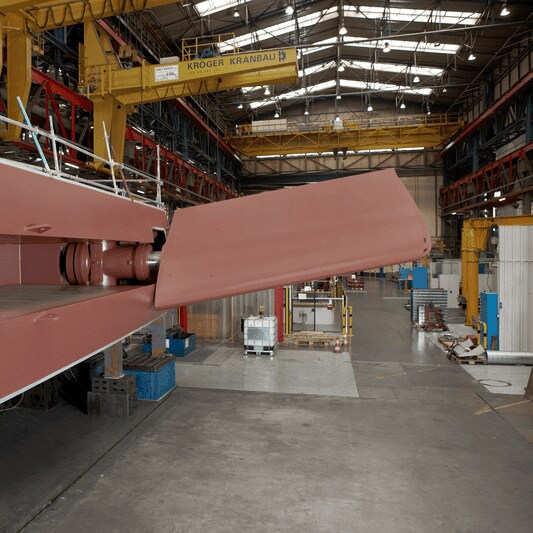 The SKF type Z fin stabilizer has been specially designed and developed for motor yachts and cruise vessels with demanding specifications for stabilization both at zero speed and underway.
The newly developed fin stabilizer utilizes long-time experience and well proven components from the type S stabilizer together with a new fin profile and modified actuator and control system. Numerical analysis and tank tests have been performed to verify the optimal fin shape, working angle and stabilizing performance. 
Benefits:
New Fin Profile: One-piece fin specially designed for optimum stabilization.

Retractable fins: Stabilizer fins are stored when not in use.

Large fin range available depending on size and performance requirements of the vessel.

Rotary Vane Actuators: The well-proven rotary vane motor has been modified to operate with an angle of ±60° helps to ensure reliable and correct roll reduction at all conditions.

Accumulator supported hydraulic system: has a very fast response enabling high stabilizing performance in all conditions.

The fin stabilizers are operated by Simplex seals Adaptive Control, which is a highly reliable automatic control system for easy operation and monitoring as well as simple installation.

Touch control panels are installed on the bridge and in the ECR to simplify control and supervising of the fin stabilizers.