SKF Grease Injection System
SKF grease injection system for chain conveyors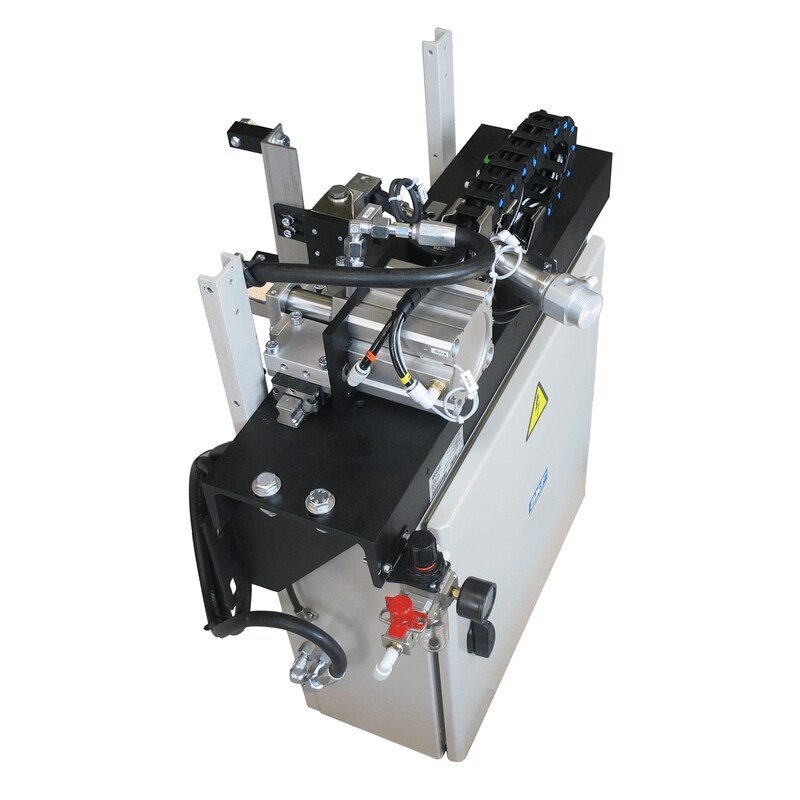 This SKF grease injection system for bulk conveyors automatically injects lubricant under pressure into chains, pins and/or rollers via the grease nipples. Features and benefits include:
Fully automated lubrication eliminates manual lubrication reducing maintenance demands and production stops

Direct injection of lubricant into each lubrication point makes lubrication more reliable resulting in longer chain service life

Precision metering with controllable injection frequency reduces lubricant consumption

SKF VisioLub software for chain lubrication systems
Controlling and monitoring lubrication cycles helps prevent chain malfunction and breaks and reduce unplanned production stops. By identifying defective chain links, SKF VisioLub software facilitates active maintenance. This enables pro-active maintenance before a chain break can occur. SKF VisioLub software also contributes to reducing environmental impact by helping to eliminate the use of excess lubricants.