SKF Crane Asset Management
A comprehensive solution for crane reliability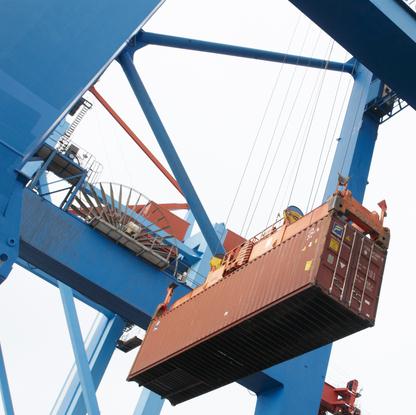 SKF Crane Asset Management helps maintenance and operations managers make sure that cranes are maintained in good operating condition, and that service intervals and maintenance routines are optimized. Taking a full circle approach towards asset reliability, SKF Crane Asset Management focuses on three key areas that enable proactive condition-based maintenance:
Client needs analysis: The starting point is an assessment of maintenance strategy, and the identification of existing maintenance routines, work control and work execution methods. This creates a starting point for improvements.

Crane need and criticality assessment: This analysis focuses on crane assets. The criticality of main system components is identified, and an assessment is made of failure consequences related to health and safety, the environment and business impact.


Crane reliability solutions recommendations: Recommendations are made for improved reliability. Needs are prioritized and matched with service routines and component solutions that can reduce the risk of failure and offer increased productivity and reduced total cost of ownership.
Benefits
Improved health and safety in the workplace

Increased reliability and availability

Improved total cost of ownership

Improved understanding of asset criticality
Typical applications
Electrical overhead travelling cranes used in metals and steel making

Container handling cranes used in port operations