Sensor bearings
Monitor and control handrail speed with SKF roller encoder units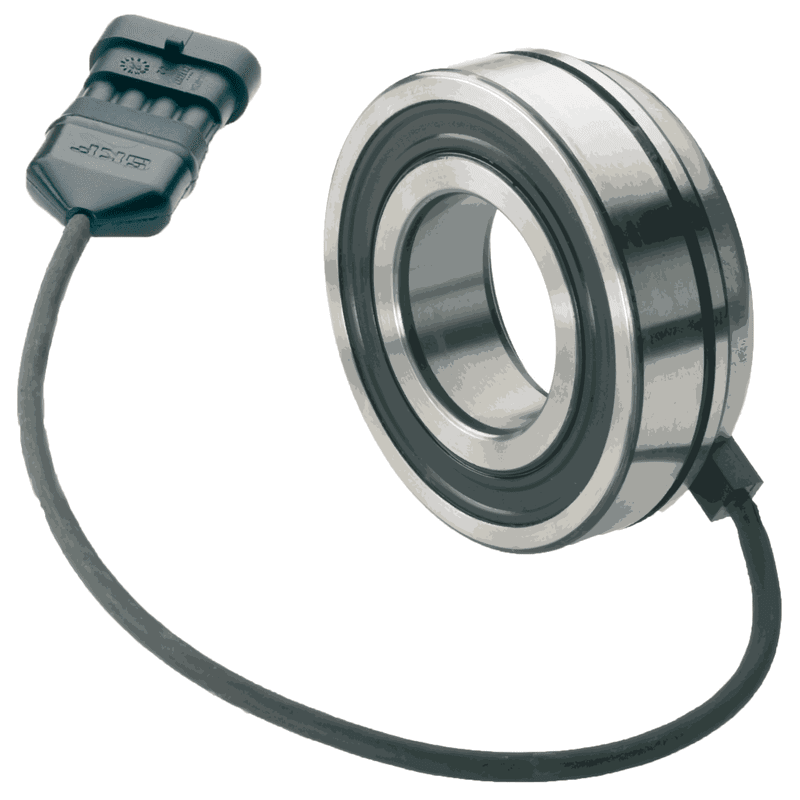 To enhance escalator system reliability and safety, handrail speed should be controlled to match step band speed. SKF roller encoder units are an optimal solution.
Integrating bearing function with sensor electronics, SKF roller encoder units accurately measure handrail speed with direct contact. The signal is then sent directly to the escalator control unit.
The unit is based on a sealed deep groove ball bearing, making it easy to incorporate into many designs. These robust units offer high signal accuracy and reliability within a compact bearing envelope.
Designed for applications with outer ring rotation, these plug and play units can be easily integrated into pulleys, cams, rollers or wheels, providing a compact outer ring rotation encoder assembly.
Benefits:
Accurate and reliable speed control

Plug and play

Easy to mount

Relubrication-free

Reduces number of components

Enhances system reliability