Multi-row cylindrical roller bearings for rolling mills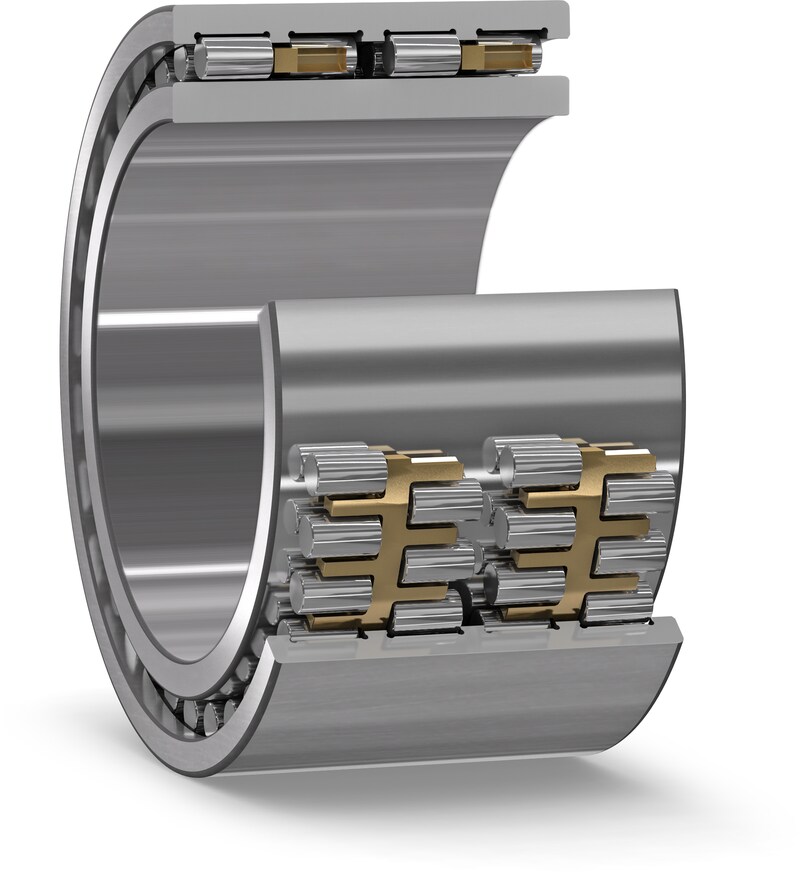 In rolling mills, multi-row cylindrical roller bearings are used to accommodate radial loads in work roll and back-up roll bearing arrangements. SKF multi-row cylindrical roller bearings are particularly suitable for high rolling speeds and the heaviest rolling forces.
For highest accuracy demands, the inner rings in dedicated execution can be ground together with the roll body for exact run-out. Bearings with standard tolerances can be paired or special precision bearings can be used for equal load taking, especially for work rolls in thin strip and foil rolling mills.
Cylindrical roller bearings


SKF cylindrical roller bearings are available in many designs, series and sizes. The majority are single row bearings with a cage. High-capacity bearings, single and double row full complement bearings (without a cage) complete the SKF standard assortment.
Bearings with a cage can accommodate heavy radial loads, fast accelerations and high speeds. Full complement bearings incorporate a maximum number of rollers and are therefore suitable for very heavy radial loads at moderate speeds. SKF high-capacity cylindrical roller bearings combine the high load carrying capacity of a full complement bearing with the high speed capability of a bearing with a cage.