SKF split spherical roller bearings

Simplify converter maintenance with SKF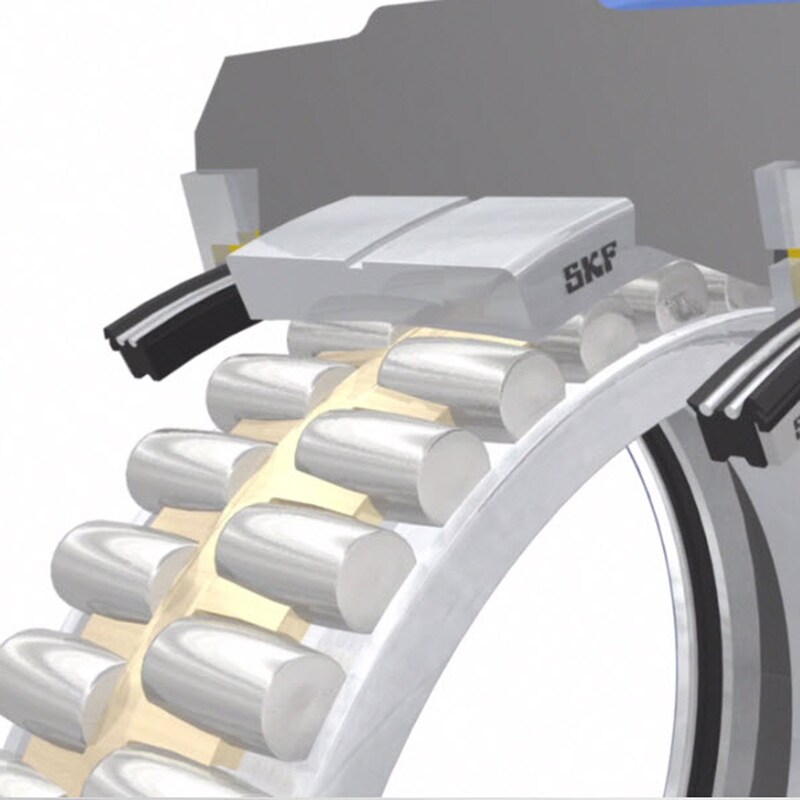 When the locating position bearing in a converter arrangement needs to be replaced, you don't necessarily have to dismount the turning gear. Split SKF Explorer spherical roller bearings make it possible - despite the fact that the turning gear, which is on the same shaft as the bearing, can weigh 100 tons or more.
As the housing upper part is removed and the trunnion lifted, the non-split bearing can be removed and the SKF split bearing - with radially split inner and outer rings - can be mounted. Here, the original housing design must include spacers on the trunnion to accommodate the larger inner ring width of the split bearing.
Compared with non-split bearings, SKF split spherical roller bearings can accommodate the same degree of misalignment as non-split bearings and have nearly the same static load-carrying capacity. The result? SKF split spherical roller bearings offer a convenient solution that helps reduce maintenance costs short and long-term.