SKF FF grease pumps

Heavy-duty, multi-line lubrication solutions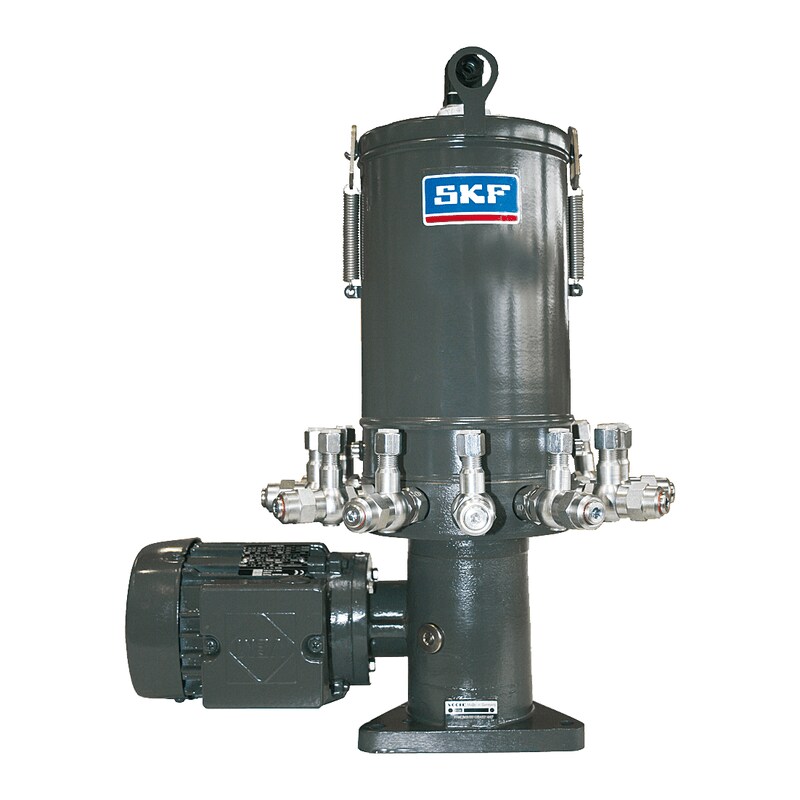 For converter applications, adequate bearing lubrication is critical for reliable operation. Manual re-greasing, usually performed at longer intervals, is often inadequate given the harsh converter operating conditions. The SKF FF pump series gives mills a hands-off, automatic lubrication alternative. 
Designed for installations in harsh environments, the heavy-duty FF series enables short-interval re-greasing with a small amount of grease. These high-pressure, multi-line lubricating pumps can be configured for up to 12 lines. All pump elements are mechanically driven. Each pump element is activated within one revolution, while the number of revolutions determines the amount of lubricant.
Various level indicators and switches can be combined with the pump. Pump elements, gear ratio and electric motors can be varied for a number of different displacement volumes.