Conveyor chain lubrication systems

Reduce relubrication costs with reliable automated lubrication systems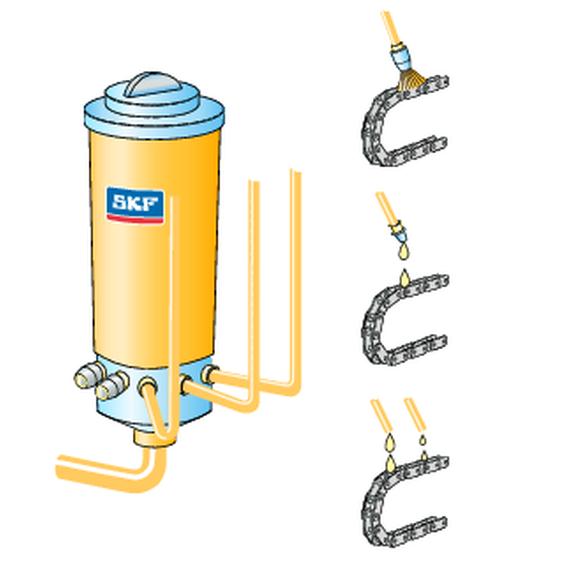 SKF offers a number of reliable, automated lubrication solutions that work while the conveyor is operating. Theses systems virtually eliminate manual lubrication and grease handling costs, reducing grease consumption and environmental impact.
The SKF grease injecting system for heavy chain driven conveyors detects the lubrication needs of individual rollers and uses precise and direct roller grease injection, increasing chain life. And with no dripping grease, the system helps improve workforce health and safety.
Solutions for medium chain driven conveyors
Customized SKF solutions help reduce lubrication costs of oil projection systems for forged, roller or cardan chains. The SKF lubrication systems work without direct contact with the chain, helping to prevent premature roller wear.