SKF saves heavy plate mill96 000 euro annually
The challenge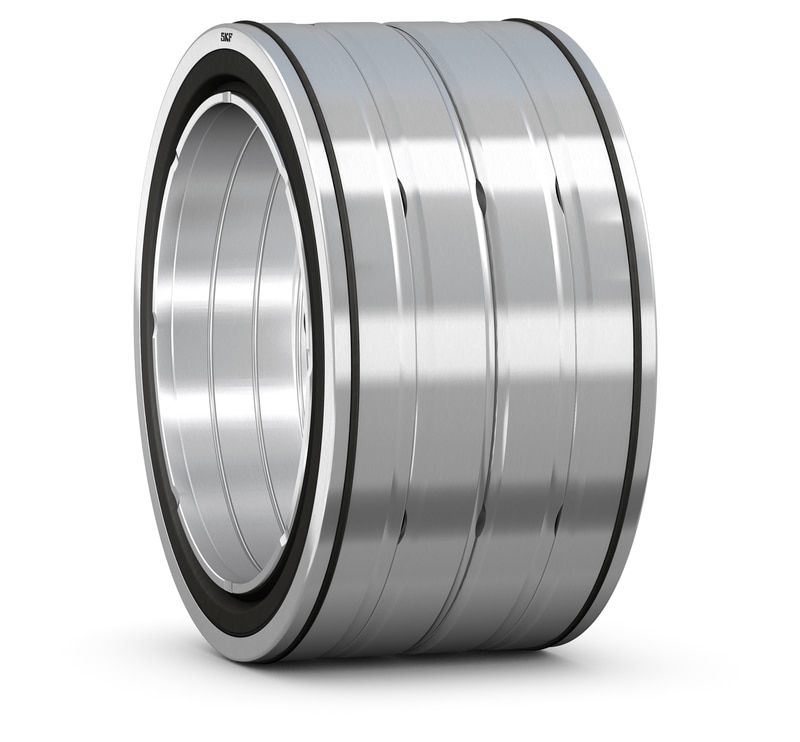 During the course of a plant modernization project, a single-stand, heavy plate steel mill was experiencing a huge drop in work roll bearing service life. In an effort to uncover the cause of the problem and increase work roll system reliability, the mill turned to SKF.
The SKF Solution
After an extensive failure analysis, SKF engineers determined that the heavy loads and slow speeds involved in the mill's thermo-mechanical rolling process were too great a burden for the standard grease being used. The SKF solution involved a combination of SKF LGEV 2 bearing grease and Explorer sealed, four-row tapered roller bearings.
The results
Over a year later, SKF sealed, four-row tapered roller bearings have delivered three times the service life of the previous bearings, allowing the mill to save €80 000 on bearing replacement costs. The SKF solution also cut annual grease consumption more than tenfold, allowing the mill to save €6 000 on purchasing costs, plus €10 000 on grease disposal costs. So far, SKF has helped the mill save a total of €96 000.