SKF online condition monitoring system increases reliability and reduces downtime at rolling mill
The challenge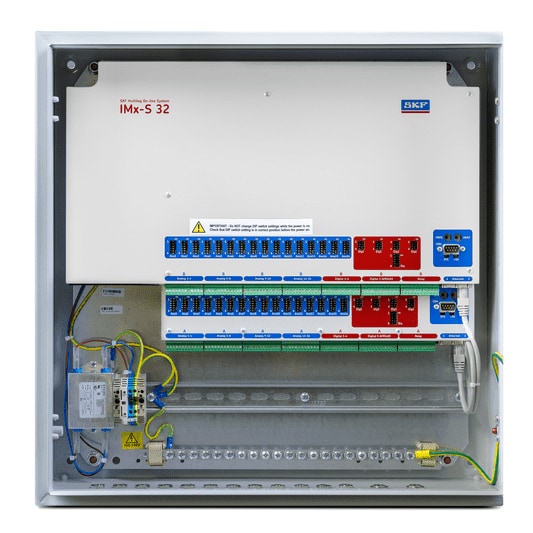 A steel rolling mill was experiencing a high rate of bearing failures in its gearboxes of the finishing stands, resulting in high repair costs and unplanned production stops. Although the mill used an external service provider to take portable vibration measurements, failures were still occurring every three months.
The SKF Solution
SKF installed its online vibration and temperature monitoring system on the finishing blocks and stand gearboxes. The system included a user-friendly display enabling operators to monitor the overall condition and the operating state of the equipment. SKF regularly provided a detailed analysis of the data. Once a problem was detected, SKF worked with the customer to identify the root cause and develop a solution to improve the mean time between failures.
The results
Thanks to the online system, faults that could lead to catastrophic bearing failures are detected at a very early stage, allowing enough time to plan for their replacement. The mill also has implemented design improvements to increase the mean time between failures from three months to over one year. The online monitoring system provides valuable information enabling operators to adjust production parameters to reduce machine overloads and improve process reliability and machine service life.