SKF hydraulic assist maintenance tools help crushed stone producer boost safety and save 27 000 euro

The challenge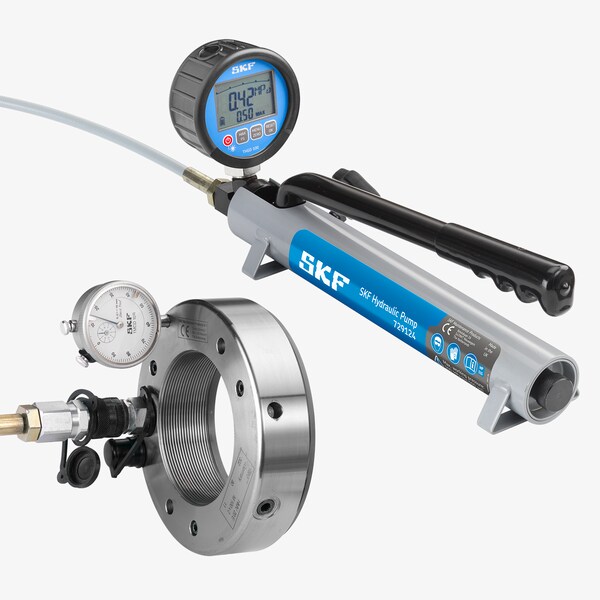 A crushed stone producer regularly struggled with bearing replacement procedures for its horizontal impact crusher. Bearing replacement took the maintenance crew 26 hours to rig tools to dismount and mount new spherical roller bearings on the tapered shaft.
While potentially dangerous to the maintenance crew, the time-consuming process did real damage to the company's bottom line - the plant lost 400 tonnes of production for every hour the crusher was down.
The SKF solution
SKF recommended hydraulic assist maintenance tools. Consisting of a hydraulic nut, fittings and a hydraulic pump, the tools enable bearings to be driven onto the shaft with quick, efficient hydraulic pressure. The steady force of the hydraulic pressure enables the bearing clearance to be measured accurately and set precisely, eliminating the need for hammers, spanners, or bars.

The results
With the SKF hydraulic assist tools, the remounting the bearing took 4 hours, with total downtime lasting 13 hours - half the time of the previous outage.
Savings by minimizing downtime and labour costs: €33 000

Investment in SKF hydraulic nut, fittings and pump: -€6 000

Total savings: €27 000