HDSF2 large diameter seals with PTFE excluder lip

The best defence against dust and other contaminants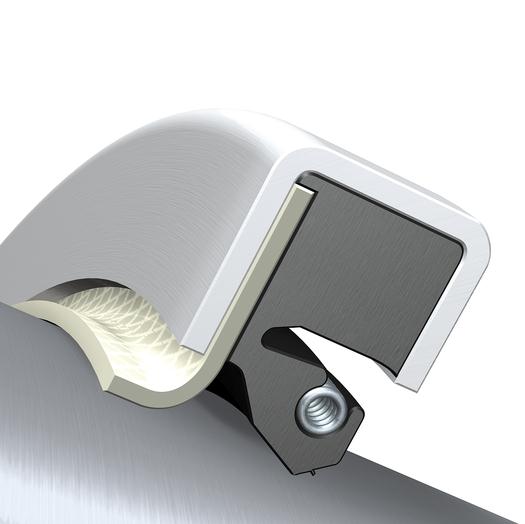 Along with its primary elastomer sealing lip and metal case, the SKF HDSF2 large diameter seal features an auxiliary PTFE excluder lip for extra protection against dust and other contaminants. This additional defence helps extend machinery and lubricant service life and replacement intervals. Because the excluder lip is designed to operate dry with minimum friction torque, it requires no additional lubrication.
In SKF testing, HDSF2 large diameter seals proved twice as effective excluding contaminants as commonly used single-lip seals. Depending on the machinery utilization, HDSF2 seals can extend bearing replacement intervals from 12 to 24 months, boosting plant productivity and reducing operating costs.
Large diameter wear sleeve for even more effective sealing
Contaminants and polishing friction between a rotating shaft and a seal can cause shaft surface damage. An SKF large diameter wear sleeve provides an excellent solution. Featuring a high-quality carbon steel and chrome plated to enhance wear and corrosion resistance, the sleeve provides a precision counterface surface for optimum HDSF2 seal performance.