Hydraulic bolt tensioners

Reliable and repeatable bolt tightening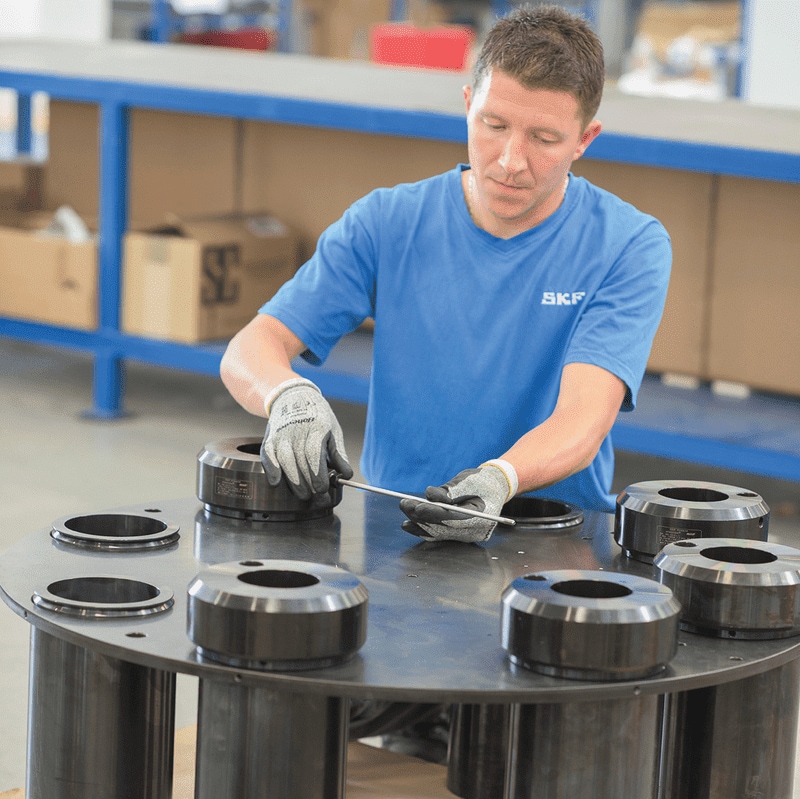 Reliably tightening stud bolts can be a difficult job. Doing the job with improper tools or techniques is a major cause of failure for bolted assemblies.
To combat this problem, SKF offers the Hydrocam tensioner - a comprehensive range of hydraulic bolt tensioners that can be used anywhere to perform reliable, repeatable tightening operations. 
The Hydrocam tensioner range includes manual and automatic systems, and is ideal for high tension bolt assemblies in grinding mills, cement mills and tunnel boring machines.