SKF hydrostatic shoe bearings

High carrying capacity in the harshest conditions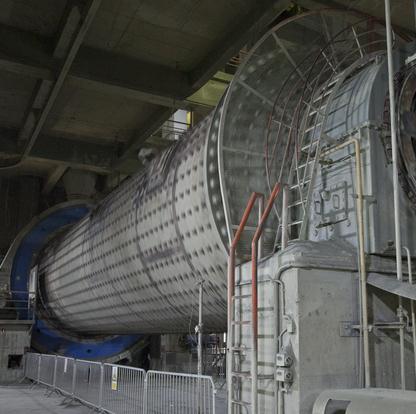 Capable of handling the world's heaviest loads in the harshest conditions, SKF hydrostatic shoe bearings operate with a supply of pressurized oil to support the massive loads. Designed to work with grinding mills, kilns and cement mills, these unique bearings offer:

High carrying capacity

Unlimited support diameters

Virtually no friction or wear

Withstands heavy shock loads

Independence

of speed or rotational direction

High running accuracy and stiffness
SKF hydrostatic shoe bearing services
Regular inspections and analysis can identify potential risks and enable the formulation of an action plan to counteract potential failures. Sometimes bearing shoe reconditioning and upgrades are required.
SKF provides a tailored repair and maintenance services programme for mines and cement plants for hydrostatic shoe bearing arrangements. SKF specialized service technicians perform thorough annual inspections on site, based on an established checklist. Inspection results are then analyzed and an action plan is created that specifies which part of the arrangement needs to be replaced, revised, refurbished or reconditioned.


This SKF service enables early identification of potential failure risks and the intervention to prevent them. Maintenance can then be planned and the appropriate SKF remanufactured and spare parts can be secured. This helps reducing maintenance costs and minimizing unplanned downtime, which in turn helps increase productivity.