Improve operator comfort and productivity

Slewing bearing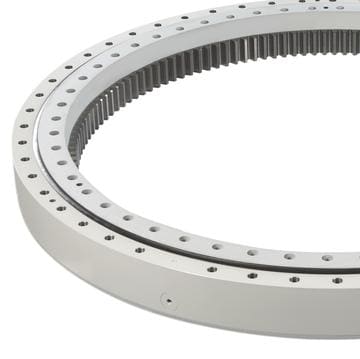 Slewing bearing solutions in excavators, bucket wheel excavators and stacker / reclaimers are vital for the performance and reliability of the machines. SKF slewing bearing solutions are available in different designs to meet the requirements of mini excavators as well as giant shovels.
Due to their high carrying capacity and high resistance to overturning moments, they improve machinery reliability, operator comfort and working accuracy and, consequently, increase the productivity of the excavator.
The result? Higher reliability and fewer breakdowns. With an SKF centralized lubrication system, the SKF slewing bearing solutions become even more efficient.
SKF slewing bearings

Compact, economical solution that can replace multi-bearing configurations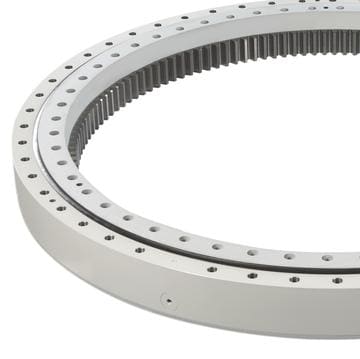 Slewing bearings are large-sized bearings specifically designed to accommodate oscillating movements. They are comprised of an inner ring and an outer ring, one of which usually incorporates a gear. The bearing raceways, in conjunction with the rolling elements (and cages or spacers), are designed to accommodate loads, acting singly or in combination, and in any direction.
Integral synthetic rubber seals effectively protect the bearing from the ingress of foreign matter, as well as prevent the escape of grease. Compared to the traditional pivot arrangement, slewing bearings have many design and functional advantages.
The assembly is much more compact and its hollow centre permits the installation of driving mechanisms and the passage of various control devices; the superstructures of the rotating part are more easily accessible. The small difference in height between the geared ring and un-geared ring reduces the overhang of the driving pinion.