Eliminate a common cause of bearing failure

Mines and mills have many operating conditions that can lead to premature bearing failure. Yet for large size bearings, mounting errors are actually one of the most common causes of failures.
SensorMount

Reliable mounting for large size bearings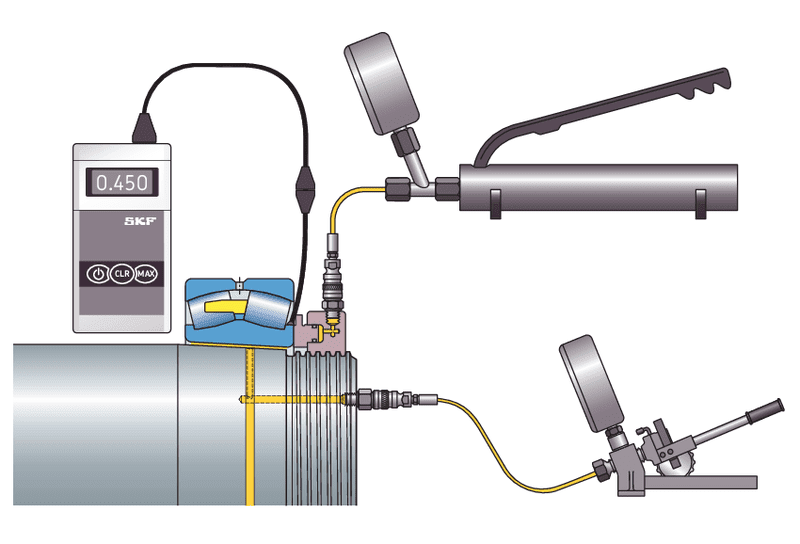 The SensorMount system consists of a bearing with an integrated sensor and a dedicated handheld indicator. It enables large size, tapered bore SKF spherical roller bearings of CAK design and CARB to be mounted in an easy to use, fast and reliable way.
Measure with confidence with SKF
The conventional process for controlling inner ring expansion during mounting involves indirect measurement of the ring's axial displacement, rather than the expansion itself. Factors such as surface roughness on the shaft seating, the injection oil viscosity and inaccuracies of mounting tools can lead to inaccurate measurement.
While the bearing is still driven up the tapered seating using normal mounting tools, the SensorMount system makes it possible to measure exactly how much the inner ring expands, thus ensuring an accurate interference fit between the bearing and the shaft.
Speeds up and simplifies bearing mounting

Requires less specialized mounting skills

Reduces the chance of mounting errors

Displays direct reading of the fit

Increases bearing service life