SKF spherical plain bearings
Minimize maintenance and increase service life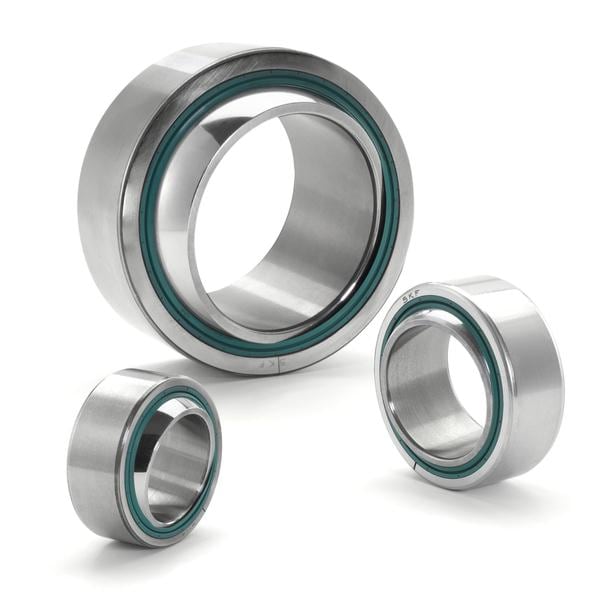 Today there is an increasing need to provide bearing solutions that will minimize maintenance and consume less lubricant while increasing bearing service life. To meet this challenge, SKF has developed TX spherical plain bearings and rod ends.
Eliminate premature bearing wear
SKF spherical plain bearings are ideal for applications with misalignment, oscillation, tilting or high static and alternating loads. Because they are self-aligning, spherical plain bearings eliminate premature bearing wear caused by severe loading combined with misalignment.
Maintenance-free designs
Our maintenance-free designs are particularly valuable where there are constant, pulsating and alternating loads in the radial or axial direction, or where re-greasing is not possible.
SKF spherical plain bearings can also be provided with special, tribologically optimised coatings to improve the bearing life under unexpected, contaminated conditions. 
This application therefore addresses some key technical challenges arising from long term exposure to the marine environment.