SKF XL hybrid bearings
Designed and developed for large machines
SKF XL hybrid deep groove ball bearings help wave energy array developers insulate their machines from electric currents while providing high reliability and excellent performance.
Proven performance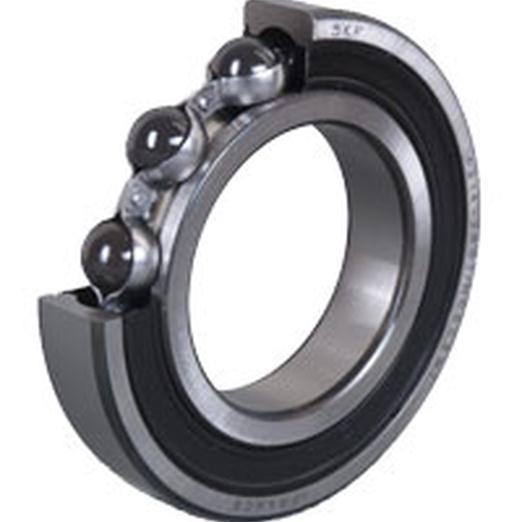 SKF hybrid bearings provide superior grease life, especially in situations with difficult operating conditions. Hybrid bearings outperform all-steel bearings in terms of wear-resistance when operating under contaminated conditions with poor lubrication. 
Tests also have proven the superior behaviour of silicon nitride when contacting metal raceways under pure sliding conditions, thanks to the smoother surface and the higher hardness of the ceramic rolling elements.
Flexible solutions
SKF manufactures and stocks a wide selection of XL hybrid deep groove ball bearings, covering the most commonly used sizes in generators for mainstream wind turbines. For generators in the mega-watt range, which require other bearing sizes or other bearing arrangements, SKF can supply customized solutions.