Shale shakers

Heavy-duty filtration and challenges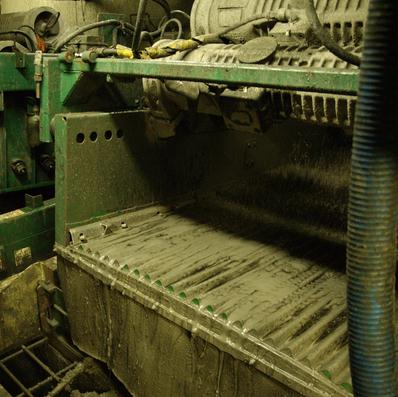 Shale shakers are essentially vibrating sieves that remove drill cuttings – most often shale – from a rig's circulating drilling fluid. Basic designs feature large wire cloth screens that shake or vibrate drill cuttings off the screens as fluid flows back into the mud system and down the well bore.
For drilling crews, the main operating challenge is to run the screens as finely as possible while still maintaining an efficient flow rate. It's a difficult but important balancing act, since controlling solids in the drilling fluid is crucial for controlling costs.
Heavy-duty solutions from SKF
For shale shaker components, maintaining performance and uptime is an equally difficult challenge, as the units are constantly exposed to excessive vibration, abrasive materials and overall harsh operating conditions. Fortunately, SKF offers a range of robust solutions to help ensure reliable, optimized operation.