Cut mean time between failure on fans

The problem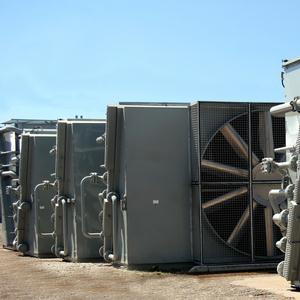 A refinery was experiencing an unacceptable number of critical fan failures. Correcting these failures cost 7 850 € each in parts and labour, plus the added high costs of lost production on the line.
The solution
After an assessment to study the causes of failure, SKF developed and implemented an SKF fan system solution that combined maintenance training and tools for customer personnel, as well as an upgraded bearing and lubrication products package.
The result
The refinery was able to realize a number of important benefits:
Extended Mean Time Between Failures (MTBF)

Reduced unplanned downtime

Lower maintenance costs

Improved safety

Reduced lubrication usage
Return On Investment (ROI)
SKF solution ROI over 37 months:  410 % 

Net benefit:  € 119 847 

(bearings, alignment, training, tools):  € 29 250 

SKF solution investment  

Total value: € 149 097

labour (4 staff x 4,3 hours x 26 € hour x 19): € 8 497

Components (7 400 € per fan x 19): € 140 600 

Cost of failures: 

(increased MTBF from 12 months to 37 months) 

Reduction in fan failures:  9 (fewer failures) 

Fan population:  12 

Note: All numbers are rounded off and based on customer estimates. Your particular cost savings may vary.