Spare parts management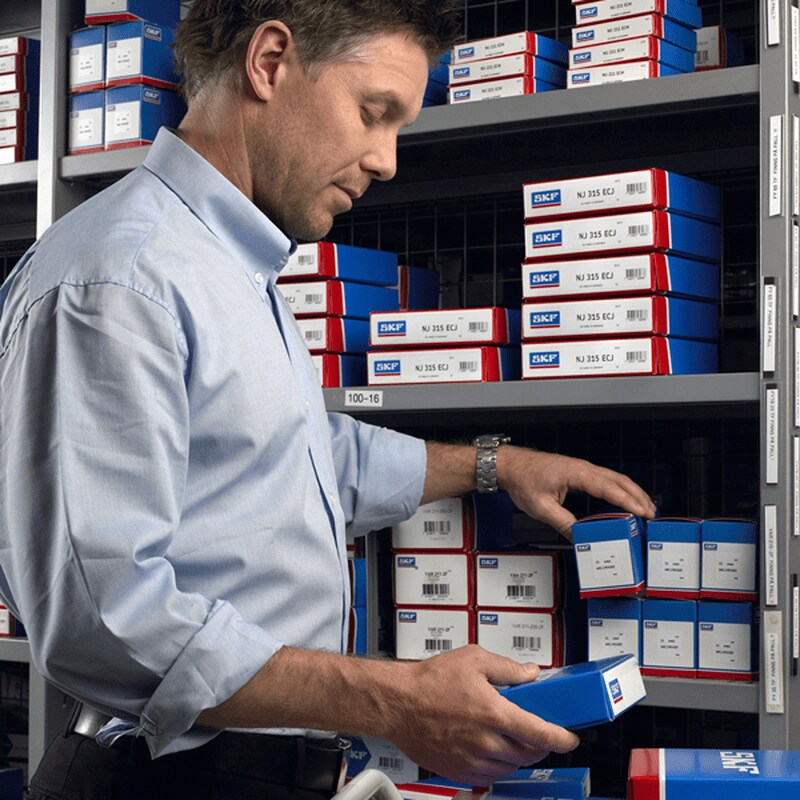 Managing inventories means balancing supply and demand to achieve minimum asset ownership with minimum risk to reduce the total cost of inventory. SKF offers a spare parts alignment, rationalization and optimization programme to identify and address problems or audit an existing programme.
The process takes into consideration downtime costs; delivery lead-times; safety and environmental consequences; capital cost; warehouse charges and write-off costs. Analysis is applied to critical, slow moving, expensive spare parts with an actionable report showing recommendations for spare parts purchase based on cost versus risk.
Some of the documented benefits from utilizing SKF spare parts services include:
Reduced inventory costs

Justified basis for carrying inventory

Reduced probability of running out of stock

Addressed Total Cost of Ownership (TCO) for supply chain management

Improved condition of spares

Linkage of spare parts levels to actual criticality of assets