Deflection or crown compensating rolls

Reduce friction and increase roll reliability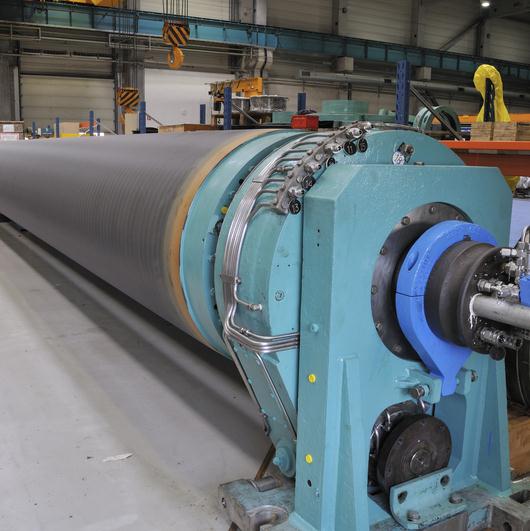 Deflection compensating rolls are essential in the production of good quality paper. They help to help ensure uniform dewatering over the complete width of the press. The operating conditions are wet and bearings and seals need to operate at relatively high speeds, sometimes over the speed limit indicated in the SKF General Catalogue.
In addition, this is an application in which the bearings have outer ring rotation. This, in combination with rotating misalignment, generates internal forces, greater friction and an increased risk of smearing.
SKF can help
SKF solutions for deflection compensating rolls can help ensure running accuracy for high quality output, as well as simplify mounting.