SKF Drive-up Method

Accurate and controlled bearing mounting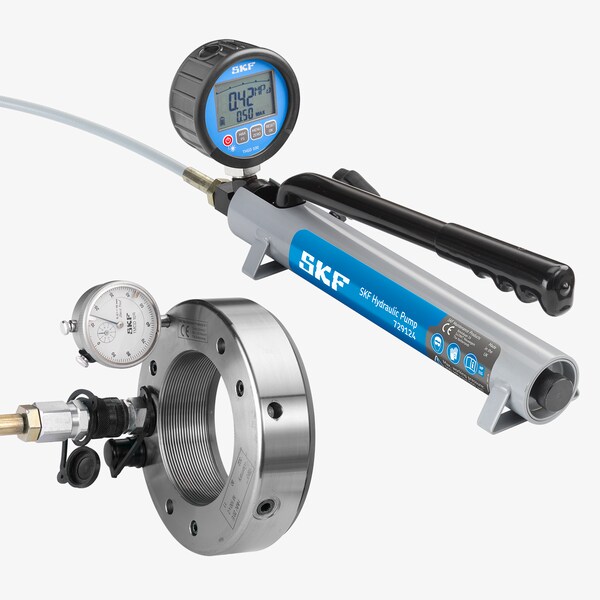 Incorrect mounting is one of the major causes of premature bearing failure. To reduce possible errors during mounting and increase the service life of bearings, SKF has developed the SKF Drive-up Method.
A fit that avoids bearing damage
This method considerably improves the reliability and ease of fitting bearings with a tapered bore. Correct fit is achieved by controlling the axial drive-up of the bearing from a predetermined position. The SKF Drive-up Method also helps avoid bearing damage caused by driving-up the bearing too far onto its seating.
Up to 50% faster than conventional mounting methods

Easy way to mount spherical roller bearings

No special skills required