SKF rope sheaves pay off with 195% ROI

The challenge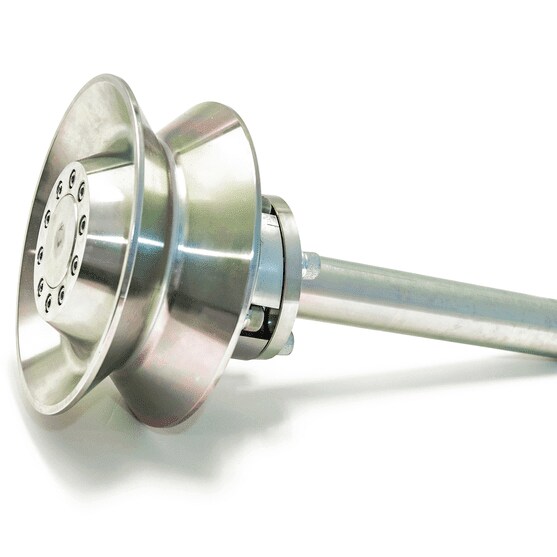 A board mill was experiencing 17 hours of unplanned stops annually due to rope sheave failures. Every year, the maintenance crew replaced 30 sheaves - taking four man-hours per sheave. At €6 000 per production hour and €35 per labour hour, yearly maintenance costs were significant. After one failed sheave fell off a machine from a height of six meters, plant managers contacted SKF.
The SKF solution
Working closely with mill technicians, SKF engineers analyzed the problem and concluded that the bearings clearly failed because of inadequate lubrication and corrosion damage. They replaced the problem equipment with rope sheave units from SKF.

The result
Unplanned downtime was significantly reduced, enabling the mill to schedule planned stops for less urgent and routine maintenance. In addition, the work floor became a much safer place because of the unique locking facility of the SKF sheaves.
Return on investment (ROI) summary over a 2-year period
Savings per machine by avoiding downtime and maintenance: €265 500

Total SKF rope sheave units investment: –€90 000

Total savings: €175 500

Total ROI: 195%