SKF Racing – Driving Innovation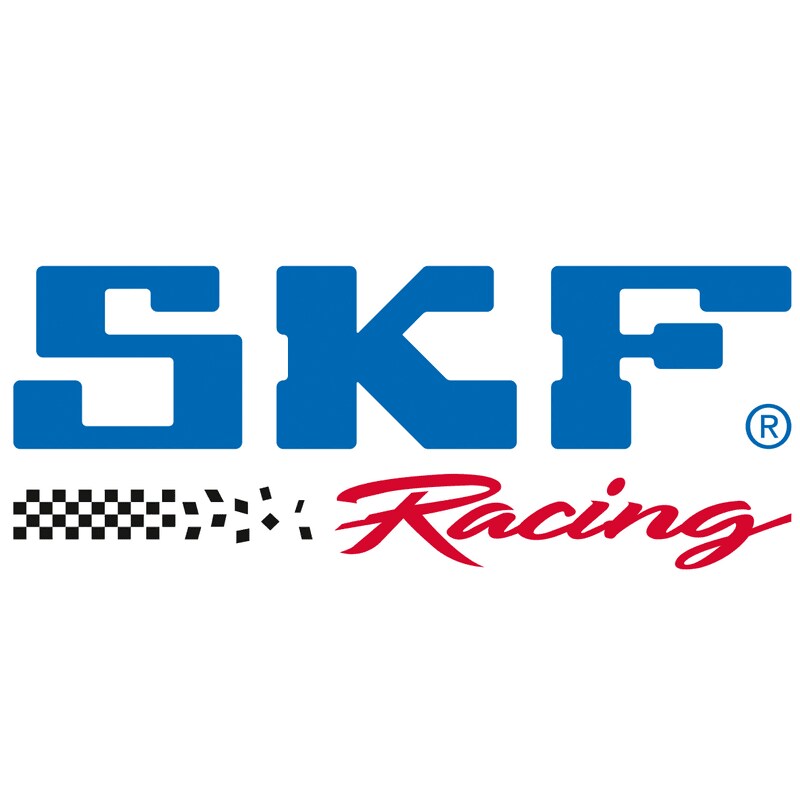 Innovations in Formula One racing
The strong collaboration between product development and research departments has led to innovations such as ceramic rollers that support very high loads without compromising bearing life or performance. SKF also has a strong role in the adaptation of F1 innovation to passenger cars with solutions used for instance in Scuderia Ferrari's 2014 engine and ERS system. SKF's cooperation with Scuderia Ferrari spans over 60 years – the longest partnership in the Formula One history.
The technical partnership comprises the design and supply of advanced bearing and sealing solutions as well as engineering services.
Besides the F1 teams, SKF also serves most of the other motorsport series in the various fields of chassis, suspension, engine, gearbox and transmission.
One of the latest innovation achievements concerns the research and development of ceramic rollers to meet demanding F1 specifications Thanks to a strong collaboration between product development and research departments a special ceramic roller has been designed allowing SKF to strengthen its technical leadership in racing gearbox applications. The SKF ceramic roller supports very high loads without compromising the bearing life and its performance.
Ceramic rollers are produced on a newly developed in house manufacturing channel, thus securing both the business, and the product and process knowledge in SKF.
With the introduction of smaller 1.6-litre engines, Formula One is developing cutting-edge technologies around more environmentally friendly power systems which are also today relevant to the passenger car industry. With 30% less fuel consumption, engine electrification has become a key feature in F1 cars. Here a significant part of the power is supplied from high efficiency electric motors by using energy coming from braking and exhaust gases. SKF has been deeply involved in these energy recovery system developments providing engine manufacturers with high speed and high temperature bearing solutions.
The KERS and ERS systems
Kinetic Energy Recovery Systems (KERS) was introduced to Formula One's 2009 season, but only a few teams were racing with it and, due the limitations imposed by the FIA, on 2010 it was decided to stop the use of this system.
KERS was back on the grid in the 2011 season and SKF has worked with Ferrari since then on the development of the new system.
The energy for the system can be stored either as mechanical energy (flywheel) or as electrical energy (battery). However Ferrari and the other F1 engine manufacturers use only electrical energy storing systems.
The KERS unit recovers dissipated braking energy, stores it in a battery and releases it when necessary in order to boost the engine power to accelerate or overtake.
The system is based on a Motor/Generator Unit (MGU) connected to the engine by a small transmission. SKF is involved in the development of the transmission bearings that are exposed to extremely high accelerations and load and have experienced peak temperatures of over 150° C. The new bearings for this application utilise SKF knowledge of bearing design, special materials and advanced numerical system simulation tools.
A new challenge on this area is expected from now on, 2014's new F1 rules will allow the use of different systems with even more extreme operating conditions.
With the introduction of smaller 1.6 litre engines, F1 has developed more energy-efficient power systems that harvest a significant portion of their power from braking and exhaust gases—reducing fuel consumption by more than a third.
SKF has been deeply involved in the development of these energy recovery systems, providing car manufacturers with the high speed and temperature bearing solution needed for the technology to work.
The development of the KERS-ERS systems provides new opportunities that can be transferred from this exciting motor sport to the standard car industry. Yet another example of how Formula One racing generates an extraordinary and fast test bed of new technologies.