ICOS™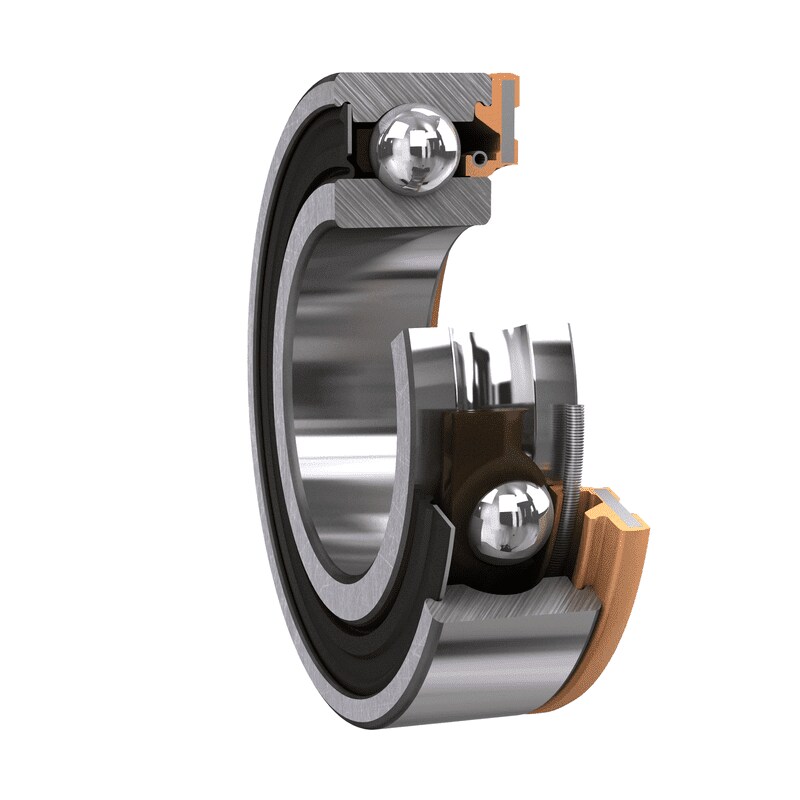 A bearing is always part of a system - it requires lubrication to perform well and seals to retain the lubricant and keep it clean. Integration of seals and lubricant (grease) into the bearing makes it a complete, ready-to-mount unit, which is highly reliable and long lived - in fact a fit and forget item.
A new SKF concept on this theme is the ICOS TM oil sealed bearing unit.
In this case, an oil seal - a spring loaded radial shaft seal - is incorporated at one side of the bearing.
Although applicable to most SKF bearings, the concept has been applied to deep groove ball bearings initially, as these are used in a multitude of applications. ICOS™ is a registered trademark of SKF.