Angular contact ball bearings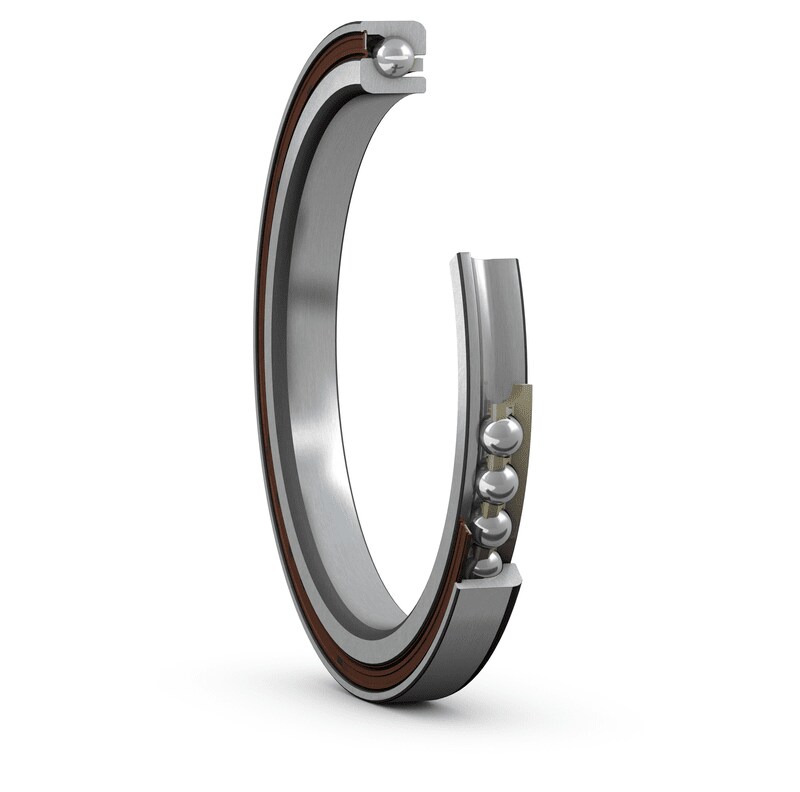 SKF provides customized Angular contact ball bearings for transmission applications as pinion unit. With the high-end knowledge and software support, SKF can calculate and realize the correct preload in order to optimize the bearing performances in term of life, stiffness and friction. Furthermore the applications can be optimized in term of external dimensions, load carrying capacity, internal geometry, cage design.
Special heat treatments and hybrid solutions, with silicon nitride rolling elements, are used in order to reach the customer requirements in term of temperature, speed, life and friction.
SKF can provide an extensive range of standard and customized Angular contact ball bearings for racing applications.
The bearings can be fitted with a lightweight PEEK cage that has a large fill of silicon nitride rolling elements. Silicon nitride rolling elements help to reduce the rolling friction and contribute to a high bearing stiffness. Rings can be manufactured from a number of different materials, with different heat treatments applied, making them suitable for a large range of operating temperatures.
Low friction double lip or PTFE lined single lip seals can be integrated in the bearing to retain lubrication and prevent contamination ingress; Special HT materials are available when needed.
Greased and sealed-for-life, the high precision angular contact ball bearing Angular contact ball bearings has a high axial  and carrying capacity stiffness giving a better clutch response and longer service life.