Needle roller thrust bearings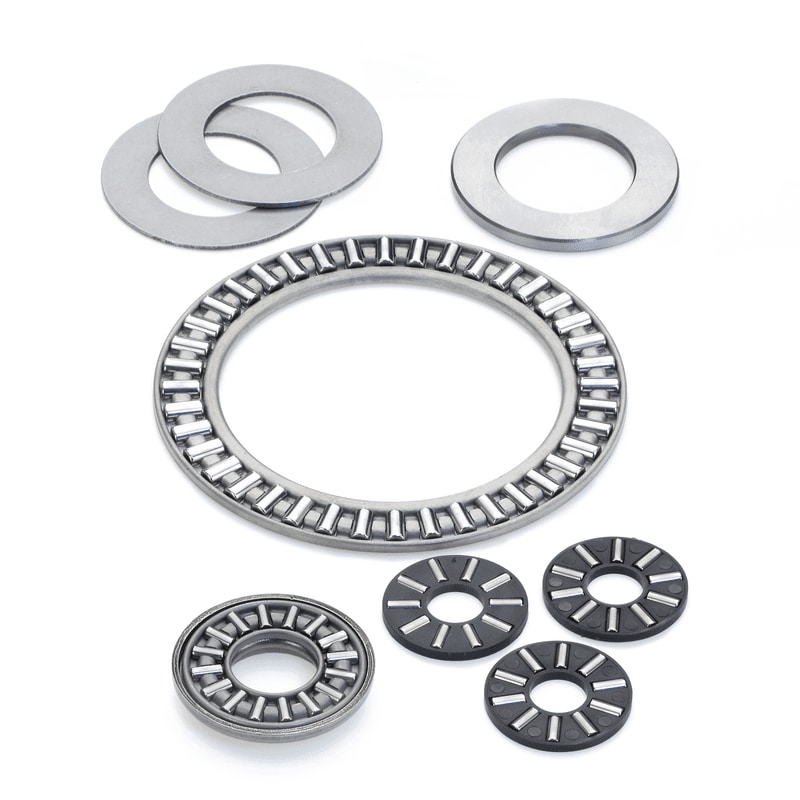 SKF Needle roller thrust bearings (THNRB) can support heavy axial loads, are insensitive to shock loads and provide a stiff arrangement within a minimal axial space. Compact arrangements can be made, taking up no more space than a conventional thrust washer, if the faces of the adjacent surfaces are used as raceways for the needle roller and cage assembly. Due to these attributes these THNRB's are often used in the differential to support axial loads.
Custom design bearings can be supplied. These can have silicon nitride rollers, low weight cages, different ring materials and heat treatments.