Thrust ball bearings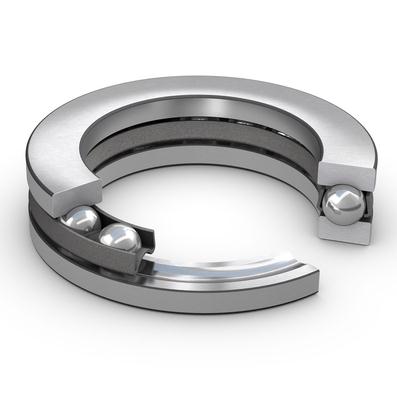 Thrust ball bearings (THBB) consist of a shaft washer, a cage and ball assembly and a housing washer. THBB's can only support axial loads in one direction and are often used within the differential.
Custom design bearings can be supplied. These can have different contact angles (Angular contact thrust ball bearings) to support also limited radial load, silicon nitride balls, low weight cages, different ring materials and heat treatments.