Seals design and materials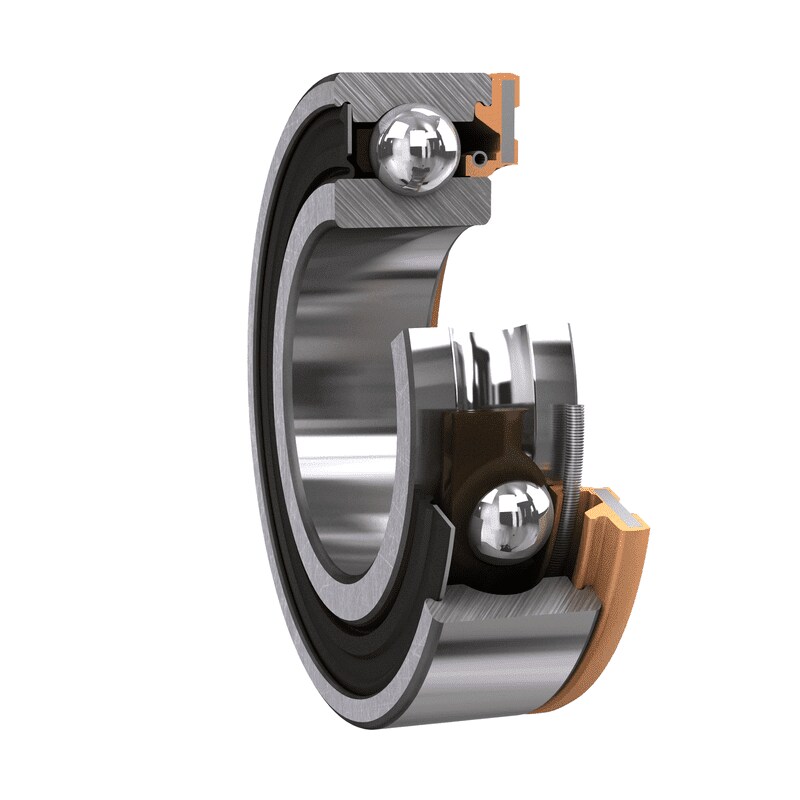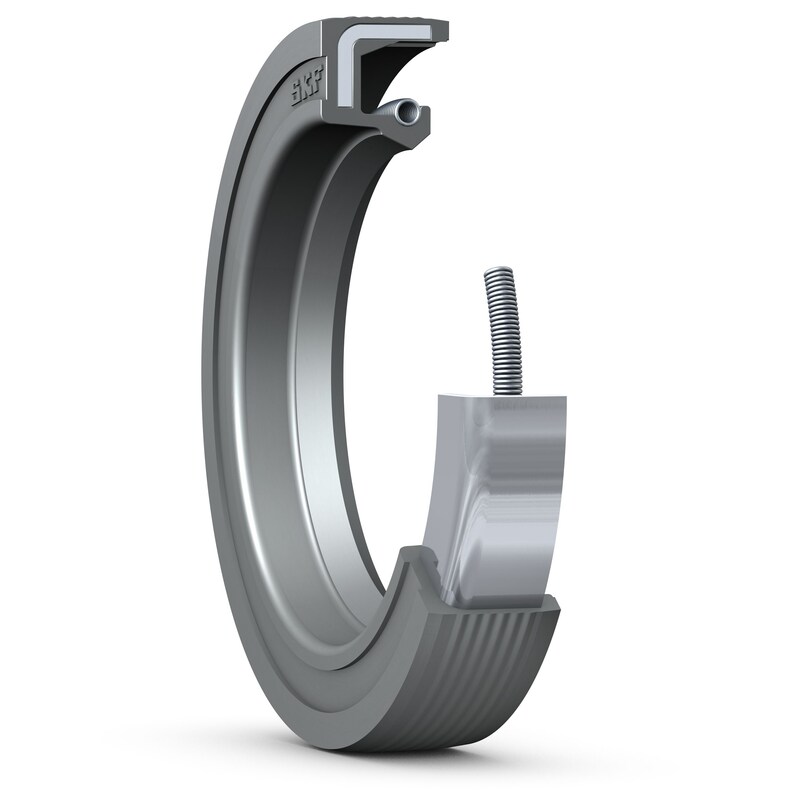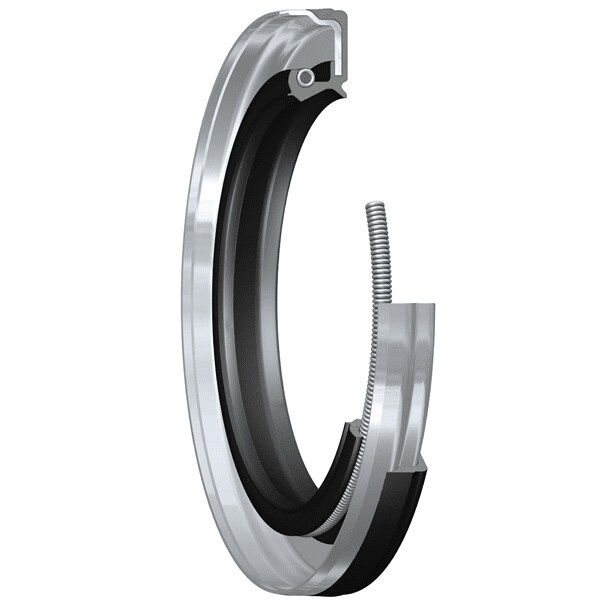 SKF sealing products include a. o. conventional rubber shaft seals, PTFE seals, valve stem seals, ICOS seals, driveline and wheel end systems.
ICOS is a ball bearing, equipped with an integrated and compact oil seal. It brings benefits as one close unit, better seal function and friendly maintenance. ICOS reduces the total bearing sealing application cost as compared to the traditional bearing sealing arrangement.
The seals used in wheel bearings have those principal tasks:
Retaining lubricant

Excluding contaminants
This has to be achieved with as little as possible friction coming form the sealing lip.
Since many of the bearings, especially the wheel bearings used in race cars are bespoke, the seals are also customised to the fit the bearing dimensions. SKF seal design allows to increase overall compactness.
The materials used for wheel bearing seals are NBR (Acrylonitrile-butadiene rubber) or FKM (Fluoro Rubbers) for higher temperatures.
The seal design is very much depending on the space available both in the bearing and in the upright. It can be a single or double lip with reinforced metal sheet.
It is also possible to use low friction material for the lip contacting area. This can be done by coating the specific area or by using different seal material mix.
Wheel bearings with integrated seals only have a single seal on one side of the bearing.
Hub Bearing Unit design can be developed with low friction seal design, such as on HiPer bearings
In harsh environments like Rally (WRC, IRC) or endurance off road (Dakar) additional external seals are used to increase the sealing performance, especially regarding water and mud increase. These seals can be of V-shaped design using 2 separate parts.