Control and Rod End Bearings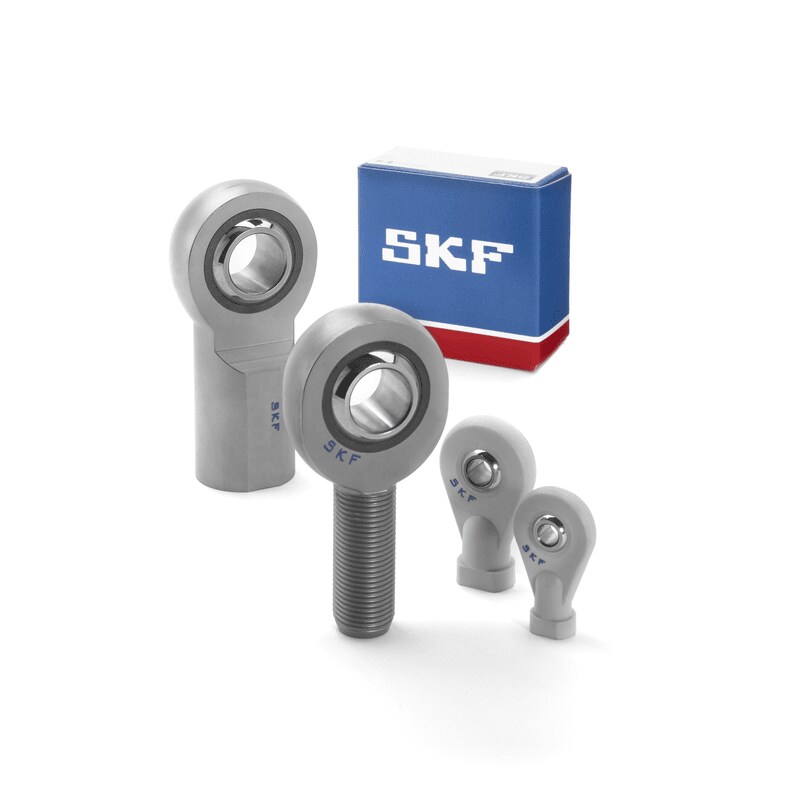 Control and rod end bearings are the bearing types used on the chassis to connect the suspension arms to the main chassis frame. 
The basic requirements for this application are a high finishing and a tight tolerance in order to keep the components aligned and to minimise the play. 
There are several versions of these bearings available with different designs (slots, wider inner ring) and also different liners in between the mating surfaces. These liners can reduce the friction and be maintenance free. Liner material for example can be a mixture of PTFE and other friction reducing material. 
It is very common that imperial (Inch size) bearing dimensions are used since most of these designs are from the Aerospace industry. SKF Aerospace can supply both metric and inch sized variants to our customers.