Rolling Element Bearings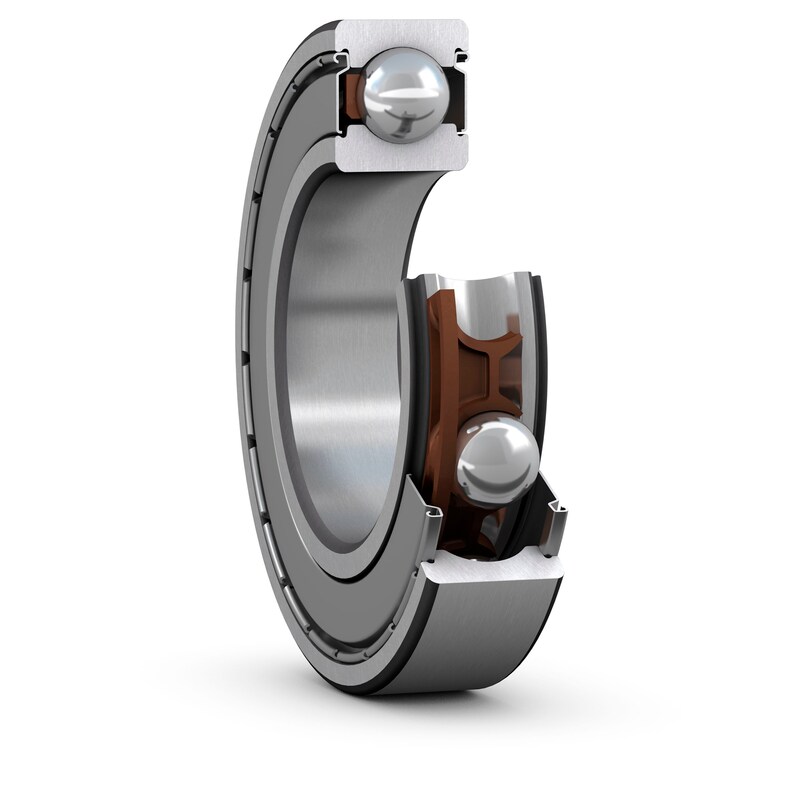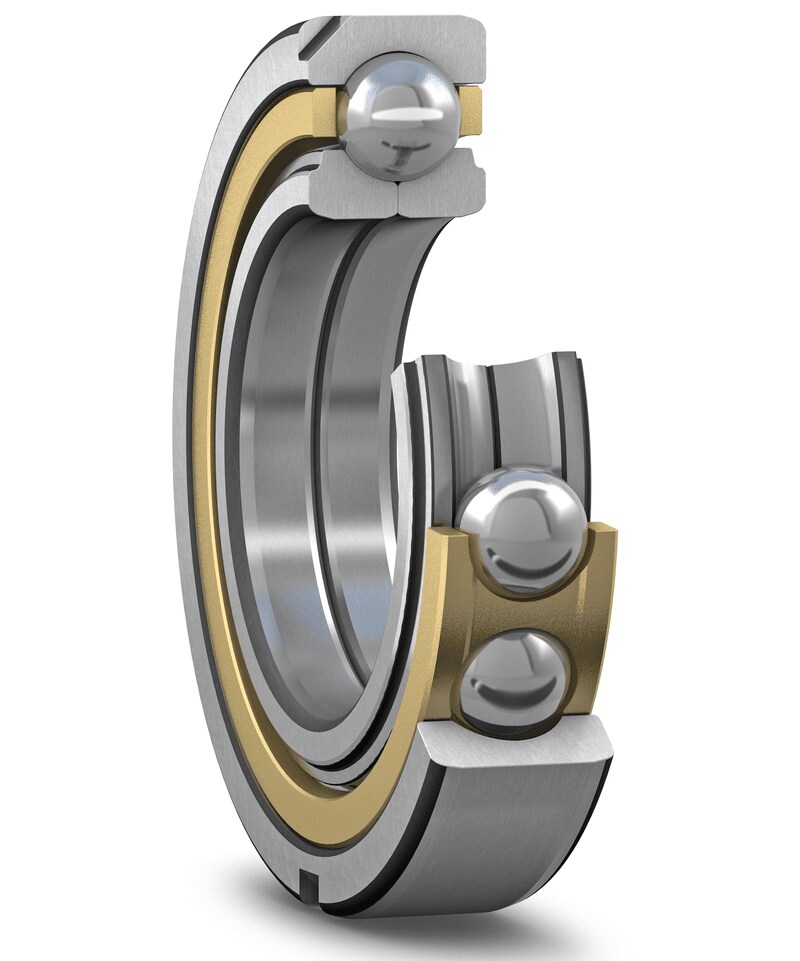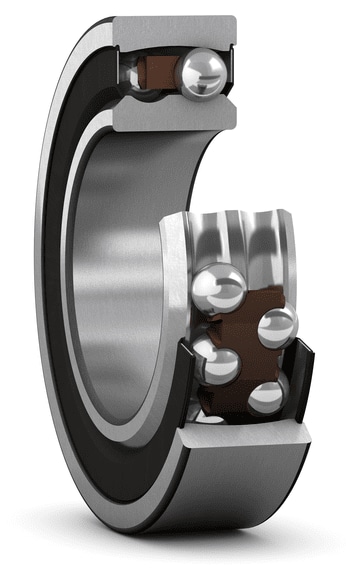 In case the friction and precision of the assembly is of very high demand, the plain bearings are replaced by rolling element bearings. The design can be based on single row ball bearings with seal, shield or open, full complement (no cage) or with cage separated rolling elements.
The shielded or sealed bearings are greased and are available with different radial clearance values, depending on the requirements from the customer.
In order to take up the misalignment, double row self-alignment ball bearings or spherical roller bearings can be used. These bearing types are available as shielded or sealed versions as well.