Condition monitoring for rail

Increasing maintenance intervals and availability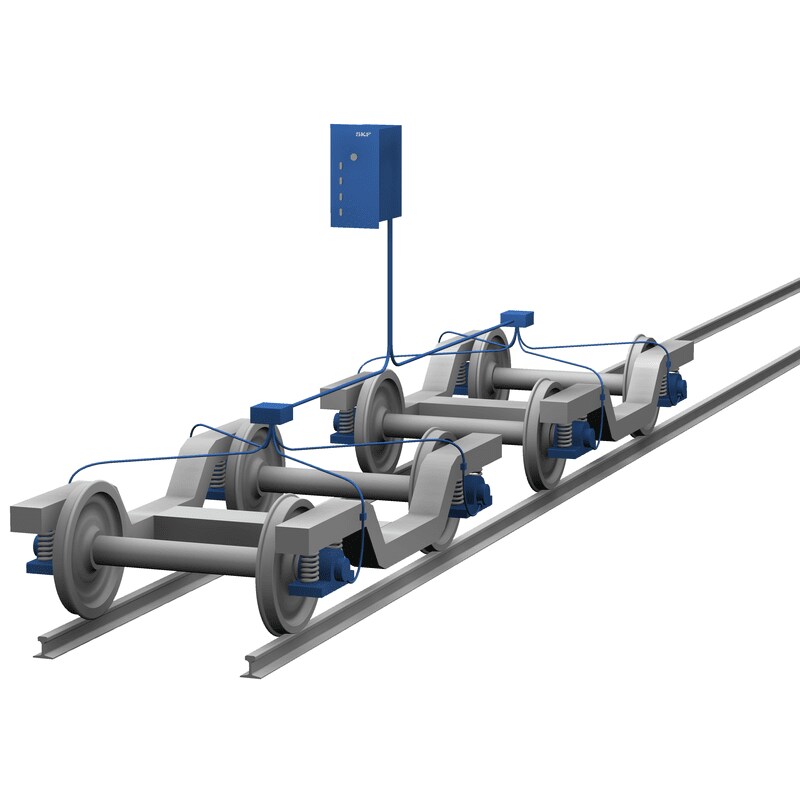 Reaching the rail industry's goals of increased maintenance intervals and maintenance-free targets of more than one and a half million kilometers requires transitioning from time-based maintenance schedules to condition-based maintenance. This ensures vehicles are only taken out of service for maintenance when it's actually necessary.
SKF bogie condition monitoring solutions use condition detection systems and sophisticated data processing algorithms to detect incipient damage. This allows sufficient time for repairs before significant mechanical failures can develop, helping to increase reliability and safety, while contributing to reduced maintenance costs, life cycle costs (LCC) and total cost of ownership (TCO).

A valuable condition monitoring partner
With over a century of expertise in rotating machinery, SKF's technological knowledge is deep, and our proprietary early warning algorithms and our diagnostic expertise are key advantages of our condition monitoring solutions.

Fast and flexible
From components to full systems, SKF is a proven technology supplier with full bogie monitoring solutions ready to go, as well as customized technology options.


Benefits of SKF condition monitoring:
Bogie maintenance cost reduction

Extension of maintenance intervals

Simplifying maintenance tasks

Reduced spare parts stock

Increase profitalbity by reducing unplanned downtime

Eliminate false alarms of hotbox detectors 

Early identification of imminent failures

Better component traceability

Increased workshop effectiveness

Reduce maintenance work time

Check maintenance completion