Axlebox and wheelset bearing solutions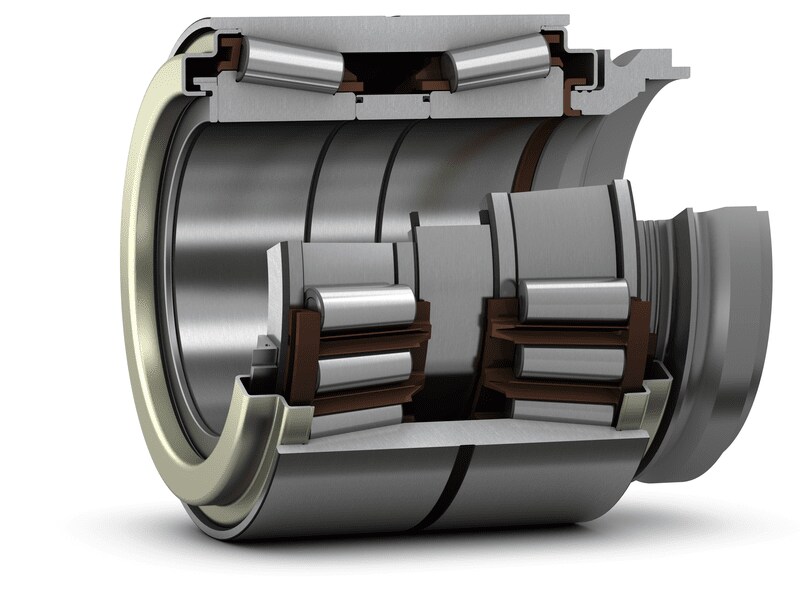 Axleboxes are the link between the rotating wheelset and the quasi-static frame of the bogie or running gear of a railway vehicle. Axleboxes and Wheelset bearings/units have always been a vital component in the reliability and safety of railway rolling stock.
SKF offers a wide choice of Wheelset bearing designs for all kinds of railway rolling stock, from high-speed trains to diesel and electric locomotives, diesel and electrical multiple units, passenger coaches, freight cars and mass transit vehicles like metro and tram cars.
SKF Wheelset bearings help reduce operating temperatures, extend maintenance intervals and more. In fact, millions of SKF axleboxes are in service throughout the world in every climate, from moderate Mediterranean to tropical desert to sub-zero wilderness.
Customized solution packages
Customized solution packages for railway vehicle manufacturers and operators are based on individual specifications. These packages are typically composed of axleboxes, factory lubricated and sealed, ready-to-mount axlebox bearing units, sensors and monitoring systems as well as subsystems.

Axlebox and wheelset bearing solutions by train type