Cylindrical roller bearings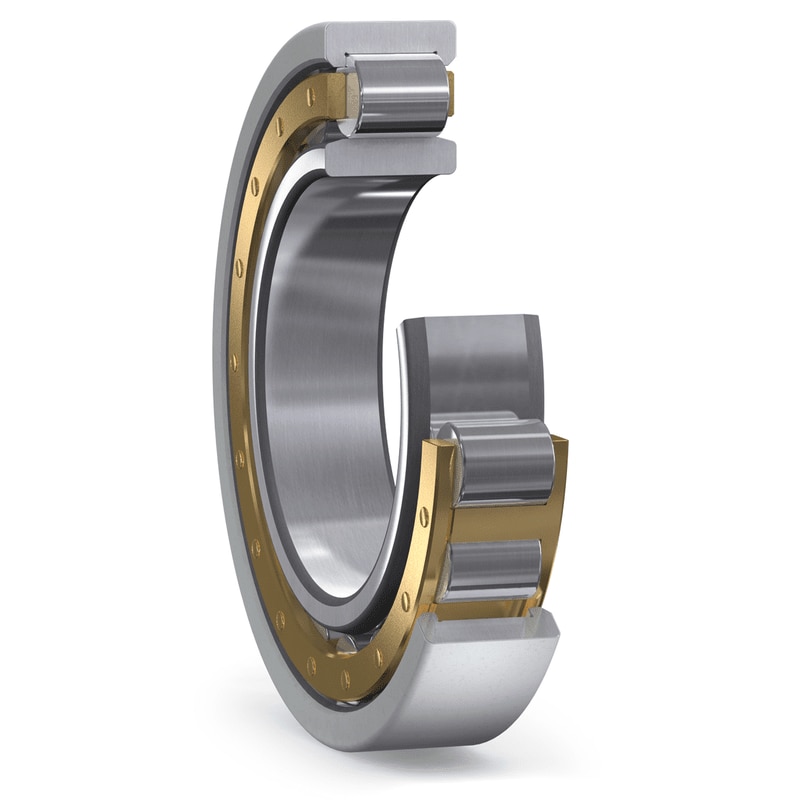 SKF offers a variety of high quality cylindrical roller bearings for rail applications. For non-locating bearing arrangements in traction motors cylindrical roller bearings are used, typically NU or N designs.
The NU design is the most common; the outer ring has two integral flanges while the inner ring has no flanges. Axial displacement of the shaft relative to the housing can be accommodated in both directions.
Traction motors running with higher speeds and designed for oil lubrication are equipped in some cases with a N design bearing. These cylindrical roller bearings provide a lower operating temperature in comparison with NU design bearings.