INSOCOAT® bearings


Stray electrical currents can cause generator failures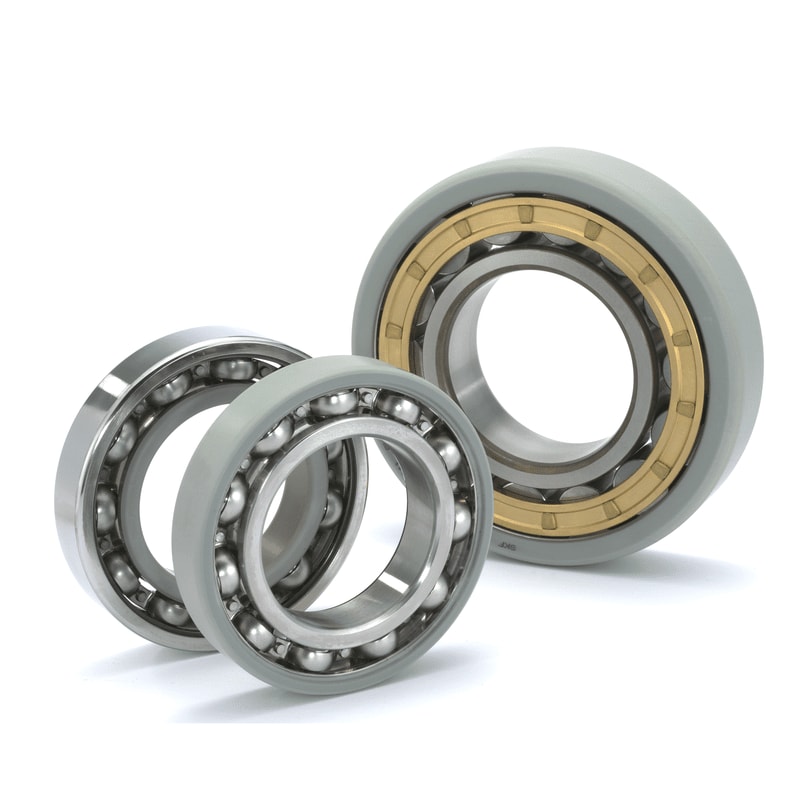 In generators – particularly variable speed generators – stray electrical currents often pass through the bearings. The damage can be severe, eventually causing premature bearing failures and generator breakdowns.
Protect bearings and uptime with SKF
INSOCOAT ® bearings from SKF can help prevent the effects of damaging electrical currents. Combining a bearing function and electrical insulation in a single solution, INSOCOAT ® bearings are more cost-effective than other insulation methods.

Through a unique process, an aluminum oxide layer is applied to the outer surfaces of the inner or outer ring of the bearing, providing insulation that is virtually insensitive to heat, moisture and chemicals. The bearing performance and running accuracy are the same as for standard non-insulated bearings, and no additional mounting precautions are needed.

INSOCOAT ® bearing benefits include:
Virtually no premature bearing failures from electric currents

Increased turbine uptime

Reduced maintenance costs

Global availability with fast, secure deliveries