SKF Wind Farm Management Conference
Paris, France - June 20-21, 2012
The challenge of increasing profitability on expanding and aging wind farm fleets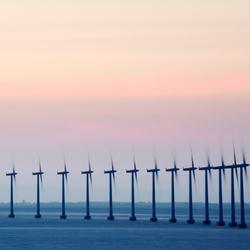 The seventh annual SKF Wind Farm Management Conference that will take place in Paris, France, June 19-20, 2012. 
Format:
The SKF Wind Farm Management Conferences are interactive. They are organized to explore the cultures, processes and technologies needed to achieve sustainable results in wind farms, both short and long term.

Objectives:
With presentations from respected wind energy utility leaders and an exhibition featuring the latest developments from SKF, the aim for the conference is to be a significant event for the wind energy operation and maintenance community. At the conference knowledge and experiences are shared and discussed, in order to develop concepts, procedures and standards to further improve the efficiency and reliability of wind farms; as well as increasing their return on investment.
For more information or to register go towww.windfarmconference.com