SKF Engineering Consultancy Services

Deep experience in wind turbine design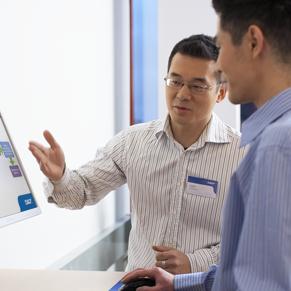 Incorporating more than 100 years of rotating machinery expertise, SKF Engineering Consultancy Services can help make sure that a new turbine will be "right" from the start.
Drawing on application experience ranging from the earliest wind turbines to the latest designs, SKF engineers can help you avoid design and
development setbacks and identify more
profitable approaches.
A range of turbine services and expertise
By applying Finite Element Method calculations, for example, we can help you define bearing preload, fatigue life and bearing contact stresses during all load cases.

Using an SKF "virtual" test rig, we can also simulate different operating conditions of multi-megawatt wind turbines. These simulations can include testing different materials, operating temperatures of different positions and the results of lubricant starvation.