SKF Nautilus

Proven reliability and performance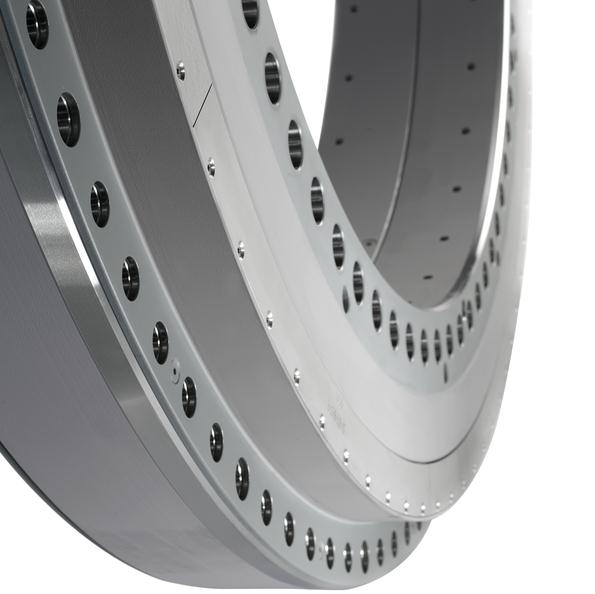 The original SKF Nautilus double row tapered roller bearing is one unit that does the work of two, eliminating the need for a main shaft by connecting directly to the gearbox or generator and to the hub. No main shaft means substantial reductions in nacelle dimension and weight. The original SKF Nautilus also operates with much less friction than a main shaft supported by two bearings.
Now with more design options than ever
The next generation of SKF Nautilus bearing solutions incorporates knowledge gained from many SKF Nautilus-equipped designs developed with turbine manufacturers and design consultants. The result is an expanded range of SKF Nautilus solutions that gives designers many new turbine design options, including those with gearboxes or direct drives, or outer or inner ring rotation.

Integrated seal and pre-greased solution
SKF Nautilus bearings with integrated sealing carriers help reduce weight and associated costs, plus the risk of bearing contamination during turbine mounting. They also make it easy to replace seals on top of the turbine, without dismounting the carrier.

Bolted inner ring
Building on the standard bolted outer ring of the original, SKF Nautilus bearings are now available with a bolted inner ring. The bearing is simply bolted to the rotor hub and to the mainframe, enabling significantly higher operational reliability and safety while eliminating the need for time-consuming mounting of all single components on-site.

Impact business