SKF launches food and beverage industry capability catalogue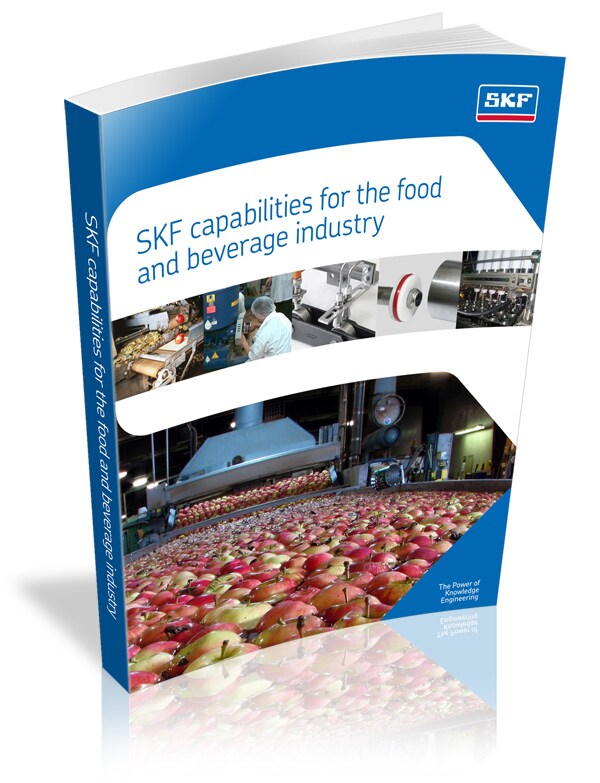 2013 April 30, 09:00 CEST
Gothenburg:SKF launches an industry capability cataloguethat brings together wide experiences within the food and beverage industry. The catalogue provides a broad range of reference cases showing how SKF has been able to support customers with increased asset reliability, improved operator safety, reduced water usage, as well as reduced energy and lubricant consumption.
The catalogue also offers insights into SKF solutions and technology upgrades relevant to various processing stages, environments and auxiliary equipment. These are coming from  SKF's expertise in bearings, seals, lubrication, mechatronics and services and also application experience gained working within the food and beverage industry.
"At SKF, we understand that food and beverage manufacturers are facing many challenges – from the continuous pressure to reduce costs to demanding processing environments and harsh cleaning regimes. This industry capability catalogue will help our customers to identify best applicable solutions or technology upgrades that can meet reliability, efficiency, safety or environmental targets", saysJean-Christophe Brossard, SKF Global Manager Food and Beverage Segment.
The publication also addresses elements of operation and maintenance optimization, such as how to improve overall equipment efficiency (OEE) levels, deliver a reduced maintenance cost which can result from aging plant, or how to enhance efficiencies while at the same time conforming to HACCP principles.
The publication can be downloaded at www.skf.com/group/industry-solutions/food-and-beverage.
Aktiebolaget SKF
(publ)
SKF is a leading global supplier of bearings, seals, mechatronics, lubrication systems, and services which include technical support, maintenance and reliability services, engineering consulting and training. SKF is represented in more than 130 countries and has around 15,000 distributor locations worldwide. Annual sales in 2012 were SEK 64,575 million and the number of employees was 46,775. www.skf.com

® SKF is a registered trademark of the SKF Group.
™ BeyondZero is a trademark of the SKF Group.