SKF Food Line ball bearing units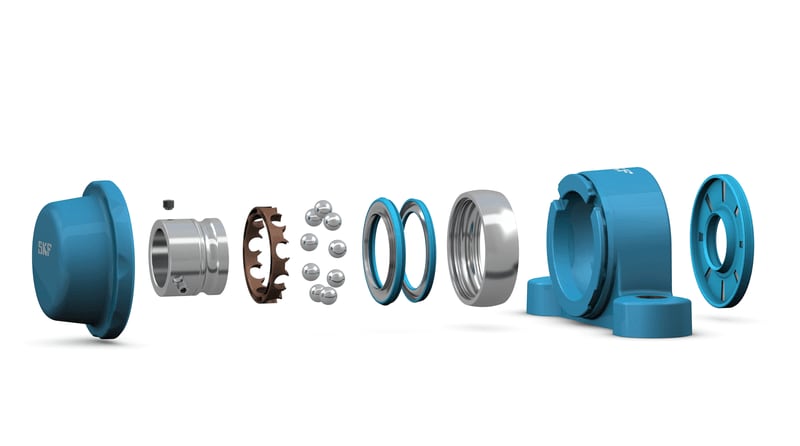 SKF Food Line ball bearing units offer the potential for a relubrication-free solution for most wet, abrasive and contaminating environments. They are available in a range of component designs and variants, to enable the configuration of the bearing unit best suited for various applications and environments. SKF Food Line ball bearing units are available as standard in the following designs and variants:
Composite housings for the SKF Food Line
Stainless steel housings
Other variants are possible by ordering the parts separately.
For detailed information about stainless steel insert bearings and bearings with zinc-coated rings, refer to the relevant subsections of Insert bearings with grub screws (product table).
For detailed information about ball bearing units depending on the housing shape, refer to: