Units to Japanese Industrial Standards (JIS)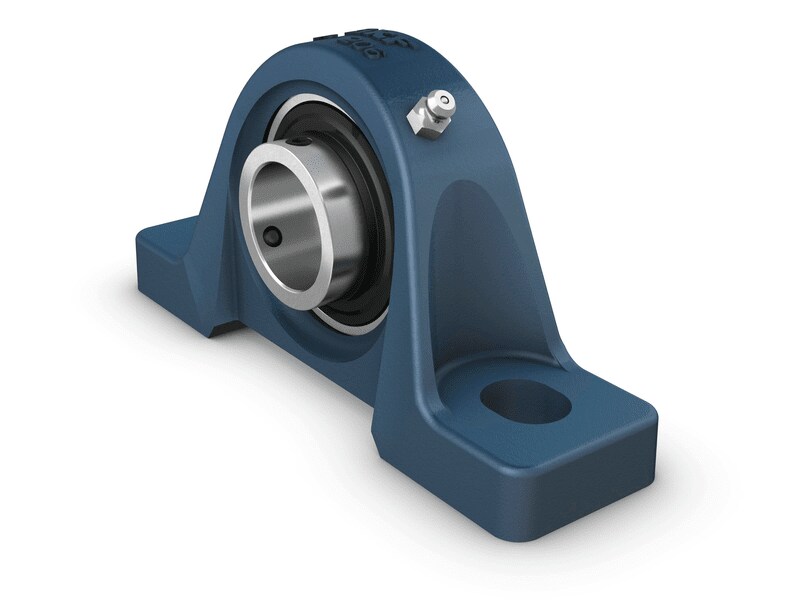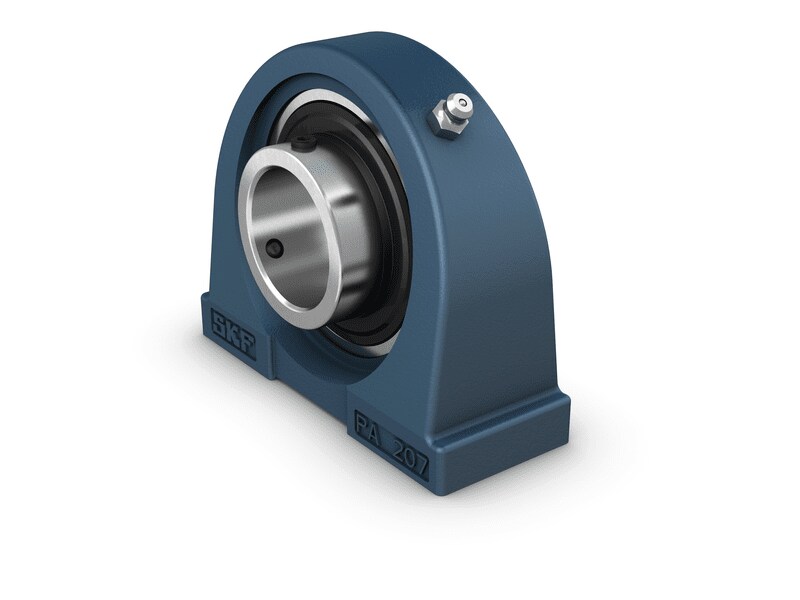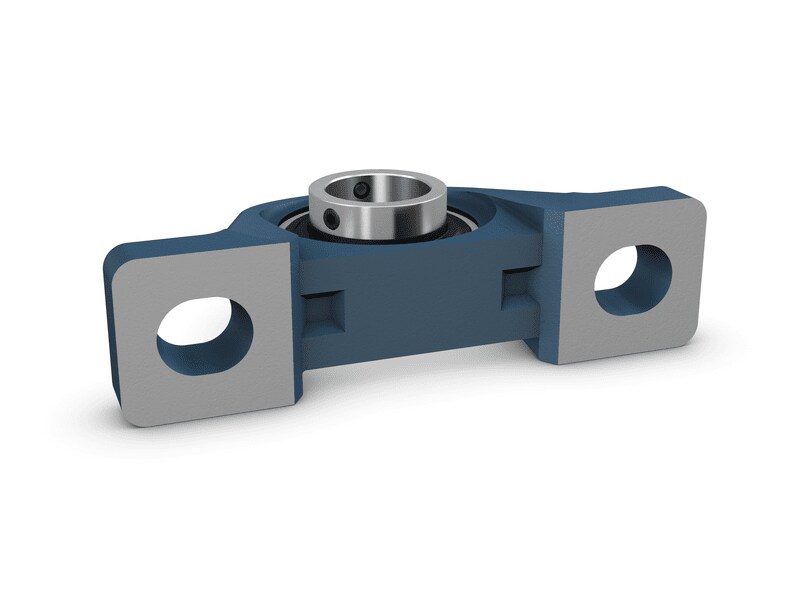 At SKF, we have developed a range of ball bearing units called the "UC range" – units that have been designed to be interchangeable with equipment compliant with Japanese Industrial Standards (JIS). SKF UC ball bearing units are designed to operate in environments where systemic vibrations are characteristic application conditions. Solid bases reduce the potential collection of dirt underneath the housing support (fig. 1).

You can find these units in the product tables by filtering for 'JIS':
Locking methods
Units compliant with Japanese Industrial Standards (JIS) are available with different locking methods: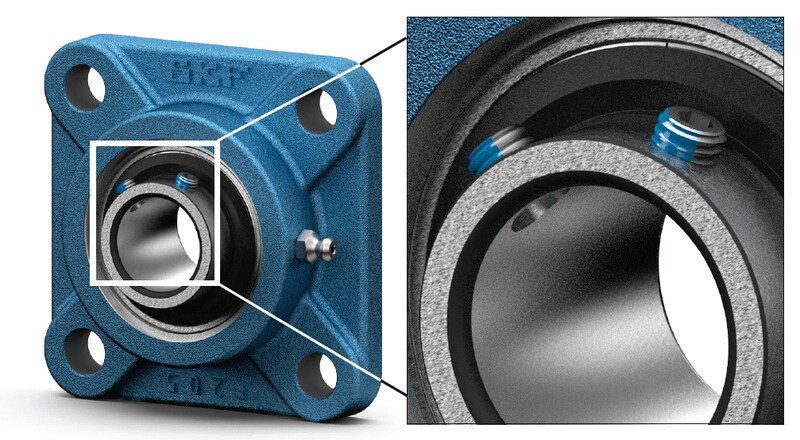 Secured set screw locking
One of the reasons for failure in a low-speed, highly loaded conveyor application is machine vibration loosening the locking systems. SKF has overcome this problem: a nylon patch creates extra resistance to screw loosening (fig. 2). This feature is available for units, where the set screws are placed at an angle of 62°.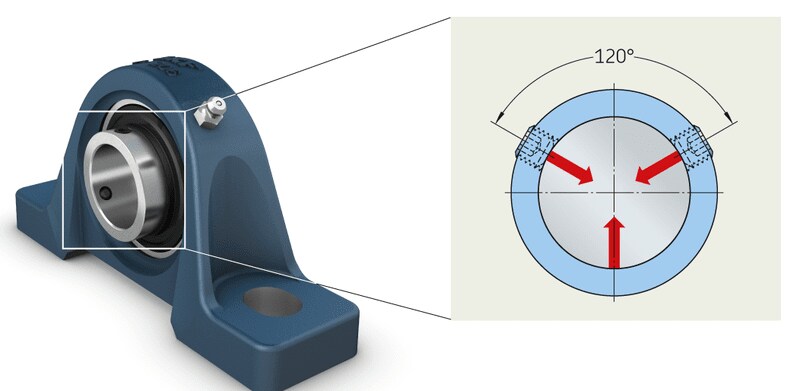 Locking by set screws at 120°
Units with designation suffix /H feature a 120° angle between the set screws (fig. 3). This design reduces shaft imbalance and deformation of the bearing when locking. Both effects reduce vibration and make the units more suitable for applications running at high speeds. In addition, this design provides high axial holding power.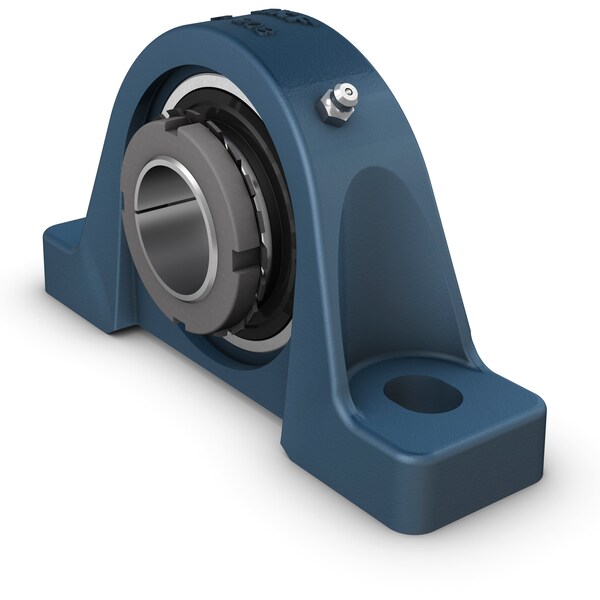 Adapter locking
UKP and UKPA series units offer adapter locking, which is a fully concentric locking method (fig. 4). This permits the full limiting speed to be achieved, even where using commercial-grade shafts. Make sure to order the appropriate adapter sleeve together with the unit.