SKF Multilog On-line System WVT

Wireless, cost-effective vibration monitoring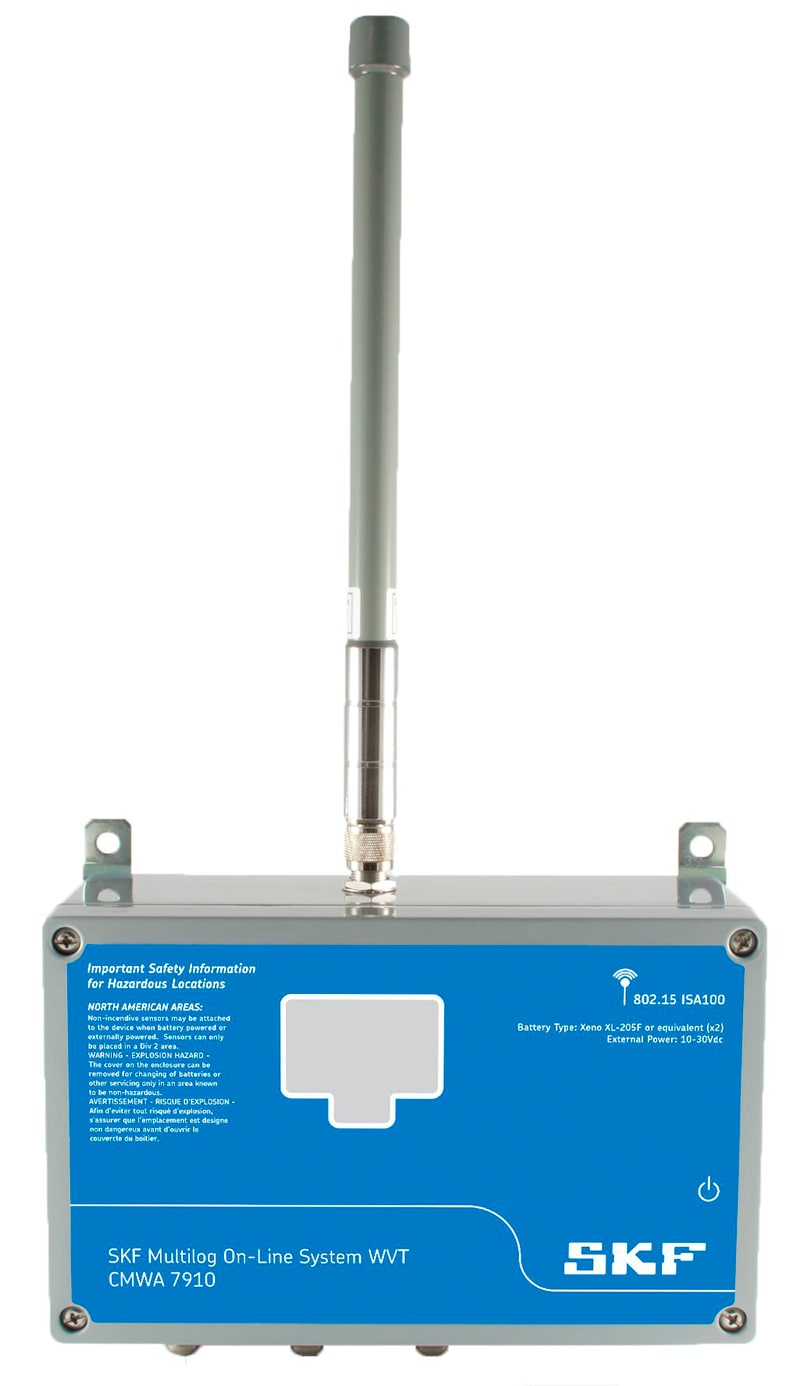 Developed for ISA100 standard networks, the SKF Multilog On-Line System WVT outputs 17 condition monitoring measurements periodically to a process control system. Advanced diagnostic data can be transmitted to SKF's @ptitude Analyst enterprise-wide software platform for further analysis and maintenance planning.

Protect Balance of Plant (BOP) assets
The WVT complements portable data collection programs for assets that require more frequent monitoring or cannot be safely monitored otherwise, or when the higher cost of a wired monitoring system cannot be justified. When used as part of an advanced monitoring solution, the WVT provides an integrated condition monitoring system designed to provide early fault detection and prevention that can improve machine reliability, availability performance and profitability.

Designed and deployed by SKF and Honeywell
Proven on the Honeywell OneWireless network, the WVT combines SKF's expertise in machine health with Honeywell's strength in automation system infrastructure. Employing SKF's patented gE Enveloping technology, the WVT offers the most advanced and reliable bearing defect detection technology on the market.
Seamless integration with OneWireless network

Easy set-up – no long signal cable runs, conduit or AC power lines

Employs SKF's patented bearing monitoring technology (gE Acceleration Enveloping)

Low power transducers for up to 5 years battery life

Multichannel design – vibration, temperature and tachometer inputs

Approved for use in Hazardous plant environments, CSA Cl1/ Div2 (ATEX pending)