LubriLean DigitalSuper

Units for internal and external Minimial Quantity Lubrication (MQL)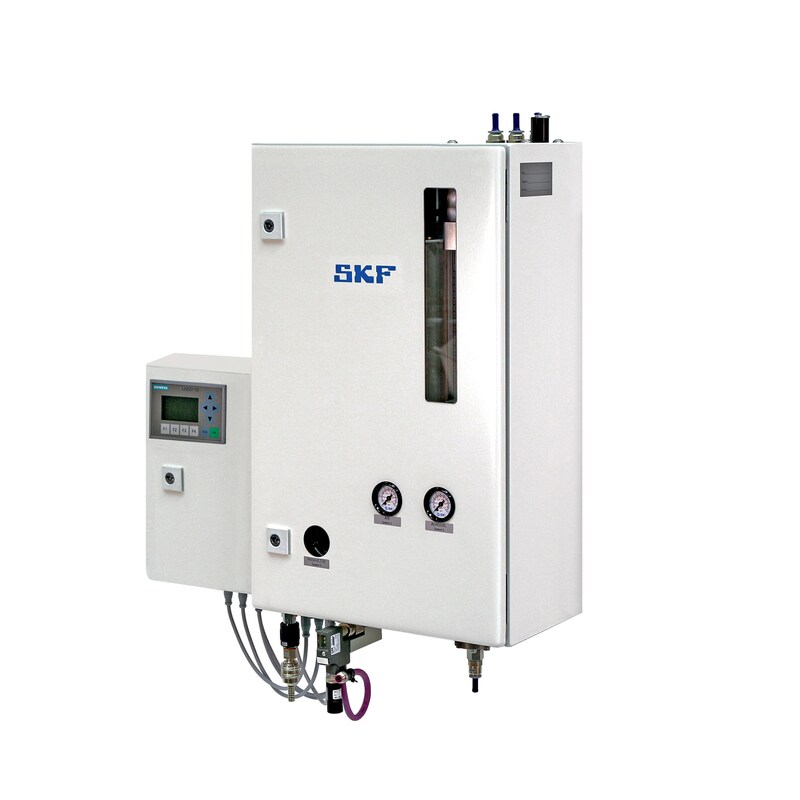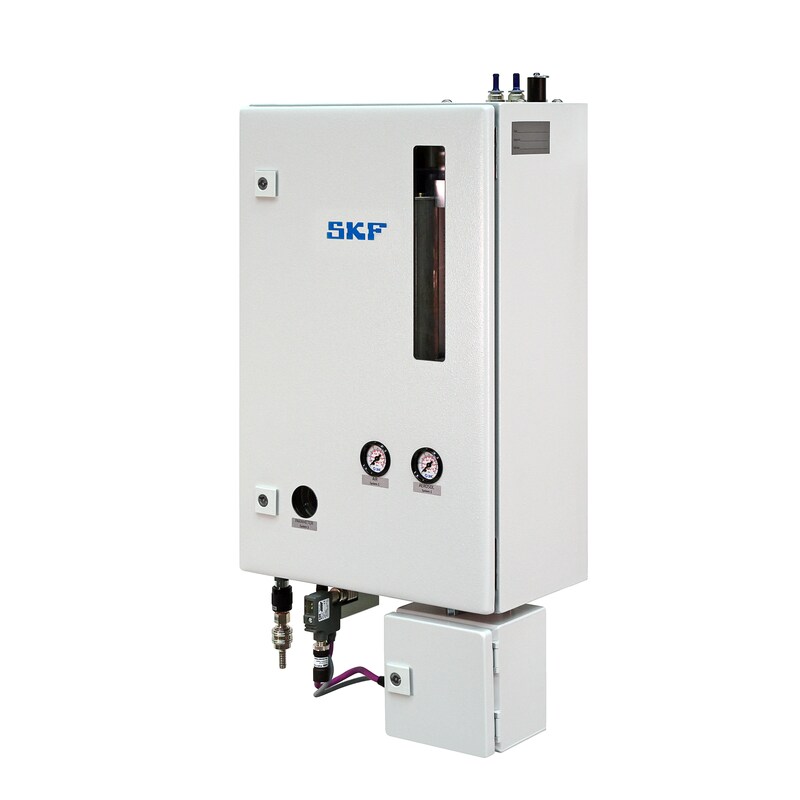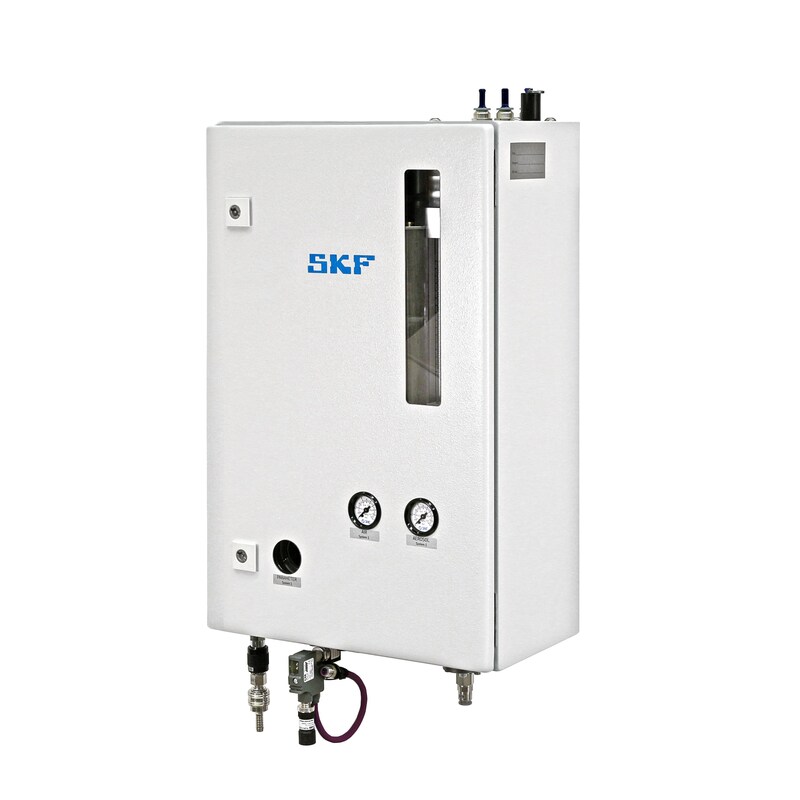 The innovative technology of the SKF LubriLean DigitalSuper makes it possible to use minimal quantity lubrication (MQL) for a wide range of cutting applications.
The unit's innovative generation of aerosol, combined with a powerful integrated control unit, constantly provides an optimal supply of oil for the machining process. Even when low pressure in the air-supply network or small coolant duct diameters are involved.
The LubriLean DigitalSuper stands out due to its performance as well as for its very user-friendly operation.
SKF LubriLean can replace the centralized cooling system in many machining processes. It assists customers in reducing costs of cooling system operation and maintenance, enables higher metal-cutting speed, increases the machining surface quality, extends the tool's service life and lowers the passive impact on the environment.
A PROFIBUS or PROFINET interface conforming to HPC specifications permits easy system integration.
The active Bypass-Control (BPC) has been developed for advanced drilling tasks such as deep-hole drilling with small tool diameters (<5 mm).
Technical features

Function principle
MQL Unit with aerosol generator (Venturi effect)
Lubricant
Oil
Metered aerosol quantity per outlet
3–400 ml/h
Operating pressure
4–10 bar
48–145 psi
Recommended air pressure
Units without Bypass Control

6 bar
87 psi
Units with Bypass Control
10 bar
145 psi
Air consumption per aerosol generator
10–500 Nl/min
Operating temperature
–10 to +40°C
+50 to +104 °F
Protection class
IP 54
Mounting position
Vertical, connections downwards
How to install SKF LubriLean DigitalSuper