Shaft alignment tool TKSA 11
New technology makes shaft alignment easier and more affordable
The SKF TKSA 11 is an innovative shaft alignment tool that uses smartphones and tablets and intuitively guides the user through the shaft alignment process.. With a focus on the core alignment tasks, the TKSA 11 is designed to be a very easy-to-use instrument is especially suitable for alignment learners and compact applications. The SKF TKSA 11 is the first instrument on the market that uses inductive proximity sensors, enabling accurate and reliable shaft alignment to be affordable for every budget.
Demonstration video TKSA 11
Please note
This English spoken video has subtitles. Please choose your language as applicable.
Features and benefits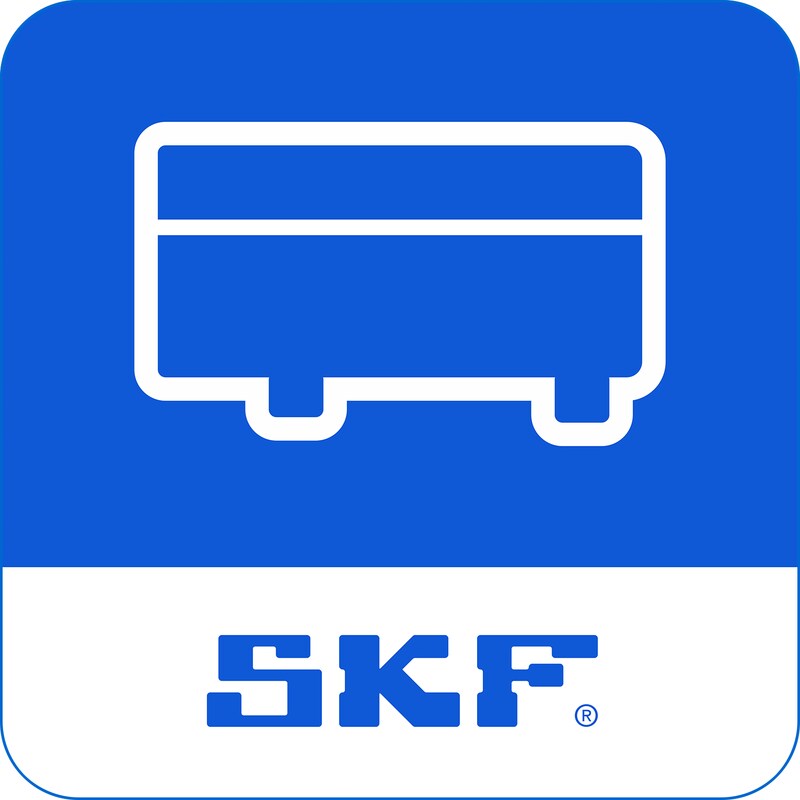 Live view of the instrument and motor position makes the measurement and horizontal alignment intuitive and easy

The TKSA 11 app offers a fully functional demonstration mode allowing the complete alignment process to be experienced without the need to purchase the TKSA 11

The TKSA 11 is designed to give a fast return on its investment and is also affordable for almost every budget

Mobile devices allow high resolution graphics, intuitive usage, automatic software updates and display unit choice

By using inductive proximity sensors, the measurement is no longer affected by bright sunlight, the influence of backlash is reduced and the instrument becomes more robust. All enabling the TKSA 11 to deliver accurate and reliable shaft alignments

Automatic alignment reports give a complete overview of the alignment process and results. Reports can easily be shared via email or cloud services

Also available as TKSA 11D2 with rugged, industrial display device and pre-installed apps included.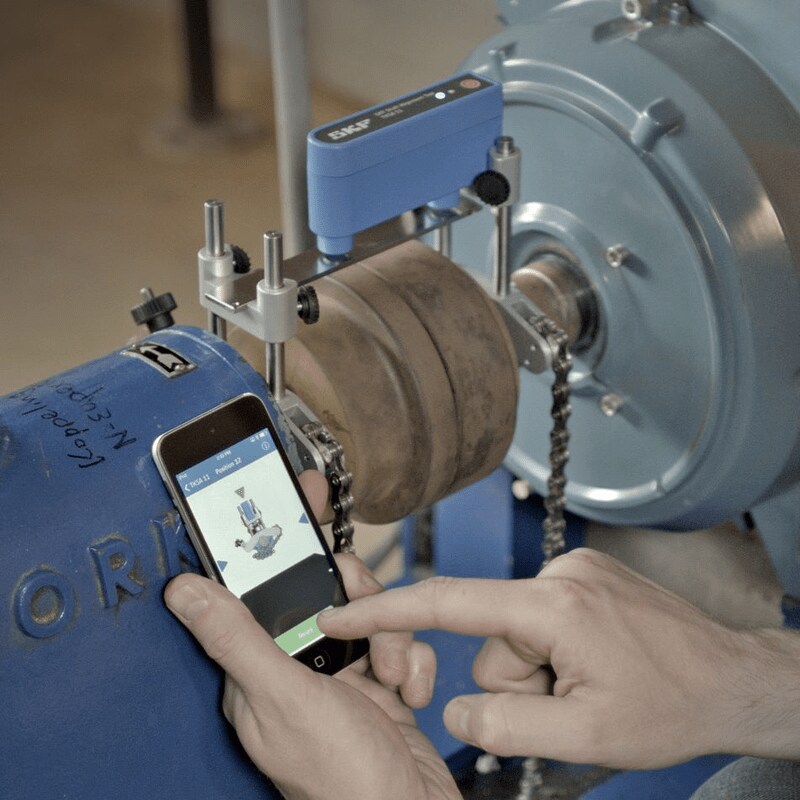 Shaft alignment is recommended for almost every industry, as it enables machine uptime to be significantly improved and maintenance costs to be reduced.
The TKSA 11 focuses on industries where these shaft alignment benefits have not yet been realised and helps customers profit from correctly aligned shafts.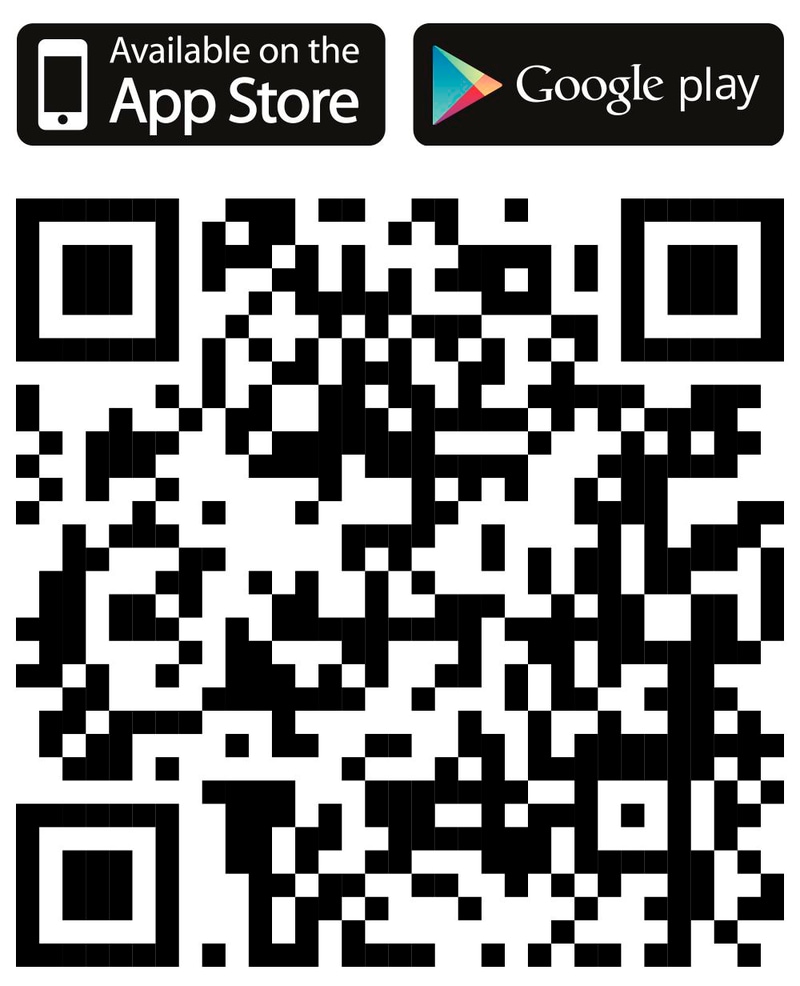 The TKSA 11 App is available for free in the Apple App Store and the Google Play Store. Just search for "SKF TKSA 11" or follow the QR code and try the alignment process with the fully functional demonstration mode.
The SKF Shaft Alignment Tool TKSA 11 is supplied in an SKF carrying case (fig. 1)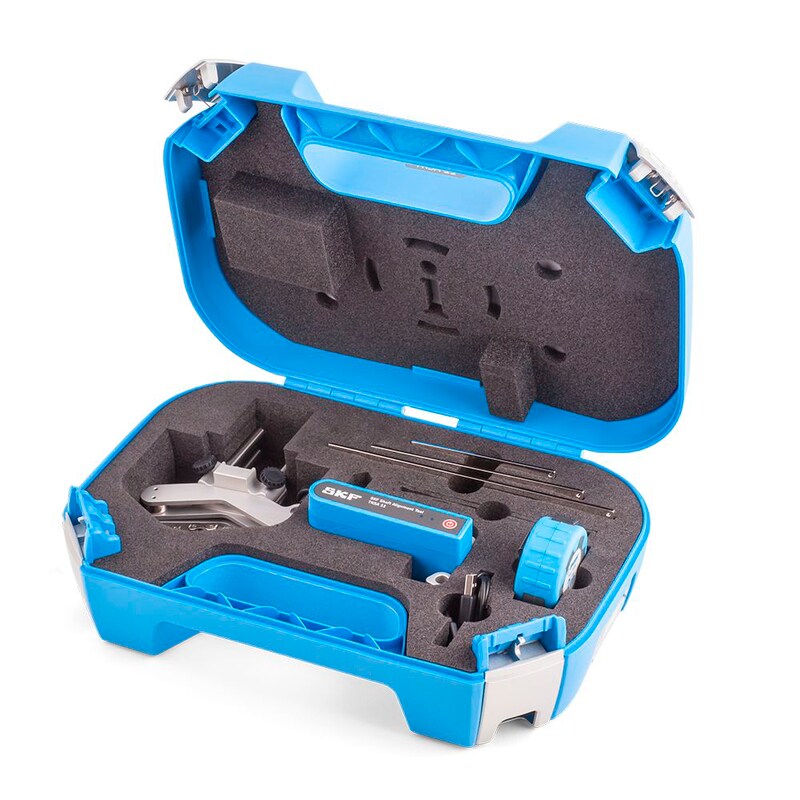 Technical data

Technical data
Designation
TKSA 11 / TKSA 11D2
Sensors and communication
2× Inductive proximity sensors
Inclinometer ±0.5°, Bluetooth 4.0 LE
System measuring distance
0 to 185 mm (0 to 7.3 in.) between brackets
3 × reference bars included up to 200 mm (7.9 in.)
Measuring errors
<2%
Housing material
PC/ABS plastic
Operating time
Up to 18 hours, rechargeable LiPo battery
Dimensions
105 × 55 × 55 mm (4.1 × 2.2 × 2.2 in.)
Weight
155 g (0.34 lb)
Operating device
TKSA DISPLAY2, Samsung Galaxy Tab Active 2 and iPad Mini recommended
iPad, iPod Touch
iPhone SE, Galaxy S6 or above (all not included)

Software/App update
Apple AppStore or on Google Play Store
Operating system requirements
Apple iOS 9 or Android OS 4.4.2 (and above)
Alignment method
Alignment of horizontal shafts
3 position measurement 9–12–3
Live correction values
Only for horizontal
Extra features
Automatic .pdf report
Fixture
2× V-brackets with chains, width 15 mm (0.6 in.)
Shaft diameters
20 to 160 mm (0.8 to 6.3 in.)
Max. coupling height *
55 mm (2.2 in.) with standard 80 mm rods
(Unit should be mounted on the coupling when possible)
Power adapter
Charging via micro USB port (5V)
Micro USB to USB charging cable supplied
Compatible with 5V USB chargers (not included)
Operating temperature
0 to 45 °C (32 to 113 °F)
IP rating
IP 54
Carrying case dimensions
355 × 250 × 110 mm (14 × 9.8 × 4.3 in.)
Total weight (incl. case)
2,1 kg (4.6 lb)
Calibration certificate
Supplied with 2 years validity
Case content
Measuring unit; 3 reference bars; 2 shaft brackets with chains 480 mm (18.9 in.) and rods 80 mm (3.1 in.); micro USB to USB charging cable; measuring tape 2 m (6.6 ft.); printed certificate of calibration and conformance; printed quick start guide (EN); SKF carrying case
* Depending on the coupling, the brackets can be mounted on the coupling, reducing the coupling height limitation.