Global paper producer reduces maintenance spending by 20% and major equipment failure by 25%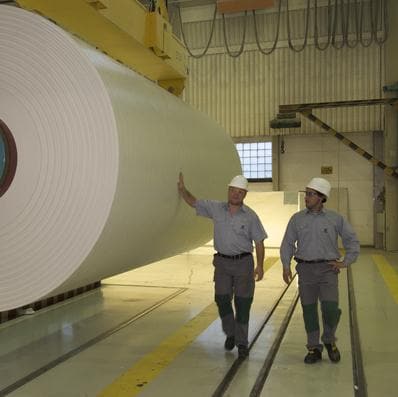 In a continuous effort to increase equipment reliability and reduce operating costs, a global producer of paper chose to implement selected key reliability strategies, including SKF Operator Driven Reliability (ORD), throughout the company.
One facility within this organization has improved their Overall Equipment Effectiveness by 2%, recognizing nearly a $2,000,000 savings, while reducing maintenance spend by 20% and major equipment failure by 25% by implementing ODR. The company has virtually eliminated unscheduled downtime due to mechanical failures.
This facility attributes much of their success to leveraging the unique position of the operators to impact equipment reliability, terming operators "Their front line defence against unreliability". Operators are closest to the equipment, which allows them to be the first to notice and quickly react to changes in equipment health. Having operators perform simple routine tasks and first pass fixes, their reliability and maintenance personnel have additional time to focus on more complex equipment problems. This facility also saw the importance to completing the workflow process of turning operator finds into corrective actions. Operators were given the capability to create work notifications in the field that were sent to their CMMS to be turned into work orders. This has improved communications of operator finds and improving closure of work orders.